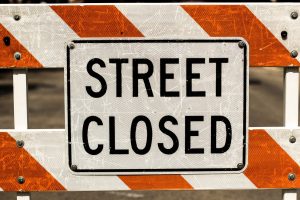 Sweeney Hall and the Department of Chemical and Biological Engineering will be impacted by a major Bissell Road construction project beginning March 12.
From March 12-August 10 Bissell Road will close from the elevated walkway between Hoover Hall and Howe Hall to the Bissell Road-Osborn Drive intersection. During this time various underground utility projects will be done in different sections of the closed area.
A temporary north-south pedestrian walkway will be maintained on the west side of Bissell during the project. East-west pedestrian crossings through the project will move as needed but will be well-marked.
The parking lots south of Howe Hall (lot 3) and Hoover Hall (lot 8) will remain accessible during this time. Bissell Road's lot 14 (reserved and handicapped parking) will permanently move up the street to west of the Armory.
Many CyRide bus routes are impacted by the projects. During the construction period both Bissell Road bus stops (adjacent to Sweeney Hall and adjacent to Sukup Hall/Howe Hall) will be closed. All buses will be rerouted using the north end of Bissell Road, Pammel Drive and Sheldon Ave. Riders who typically use the Bissell Road bus stops will need to use stops on Osborn Drive (adjacent to Coover Hall/Armory) or Union Drive (adjacent to Beyer Hall/State Gym). More information is available at cyride.com.
Another campus construction project will close various sections of Union Drive and Welch Road from March 12-early August. More construction closures on Bissell Road, Union Drive and Welch Road will occur in 2019.
A full story on the construction plans, along with links to detailed maps and closure dates, can be found here.