With an eye toward developing international experiences and a desire to increase "thinking globally," a new gift to the Department of Chemical and Biological Engineering (CBE) from a CBE alumni will significantly impact CBE students by enhancing opportunities for international awareness.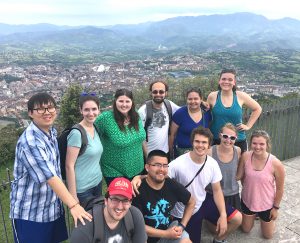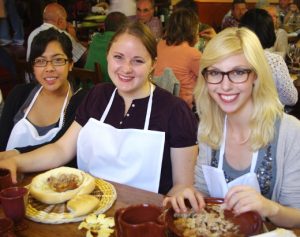 The Hershel B. Whitney Charitable Trust has provided funding for the Hershel B. Whitney Global Initiatives Program, which will assist CBE undergraduates who wish to participate in international experiences with an initial focus on the department's Oviedo, Spain Summer Lab Experience. The fund will also provide an endowed professorship. The Hershel B. Whitney Global Professorship in Chemical and Biological Engineering will help a department faculty member inspire and encourage the leadership, enhancement, promotion and sustainability of international experiences for CBE students.
Whitney received a B.S. in chemical engineering at Iowa State in 1949, and worked for Eli Lilly and Company in Indianapolis. His wife, Ethel, was also an Iowa State alum, graduating with a B.S. in Family & Consumer Sciences, Child Development, in 1950. Both Whitneys are deceased, but their support of Iowa State lives on through charitable giving.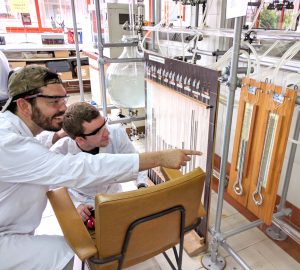 The effect on the Oviedo study abroad program will be felt immediately, as students who sign up for this year's summer lab can see a significant reduction in costs for such things as travel and living expenses, tuition and room and board. The 2018 Oviedo Summer Lab will take place May 21-June 22. The program is a cooperative venture between Iowa State, the University of Oviedo, Spain and the University of Wisconsin. The intensive five-week program offers a significant amount of valuable hands-on laboratory experience for participants, plus the chance to experience the culture and attractions of Spain.
For many Iowa State students, a study abroad experience is their first time traveling outside of the Unites States and their first valuable opportunity to explore other countries and cultures, but participation can be expensive. A need for financial assistance for students in the College of Engineering wishing to participate in such programs has been identified, and through the Whitney Global Initiatives Program, more chemical and biological engineering undergraduates will be able to take part, both now, and in future years.
"The Oviedo summer lab program is such a unique and impactful activity for our students," said Andrew Hillier, chair of CBE. "Funding from this gift will ensure that students can participate for years to come."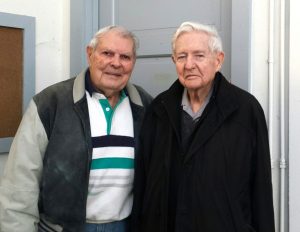 Whitney, who grew up in Kearney, Neb., is remembered by two current Department of Chemical and Biological Engineering emeritus professors, Tom Wheelock and George Burnet. Wheelock was a classmate of Whitney's, both graduating with their B.S. degrees in the spring of 1948. Whitney and Wheelock had both served in the U.S. Navy during World War II, though in different locations with different assignments, and both finished their chemical engineering education at Iowa State after the war.
Burnet, who was beginning his graduate studies in the department in 1948 and serving as a teaching assistant, had Whitney as a student in a lab course he was in charge of. Wheelock pointed out that in Whitney's biographical record, something that was kept for all students at that time, he listed "industrial chemistry" as his favorite course. Wheelock said he is not surprised. He explained that Dr. O.R. Sweeney, the department's first head, taught the course, and was an inspiring instructor. "Sweeney was a great storyteller and his lectures were absolutely fascinating," he related. Wheelock said after Whitney began working in Indianapolis he and Ethel would sometimes stop in Ames to visit with him and his wife while traveling to visit relatives in Nebraska.
Burnet said Whitney's war service and other prior work experiences would have made him a mature and highly valued member of lab teams in coursework. Whitney was also a member of two honor societies, "which would indicate he was a very good student," Burnet pointed out.