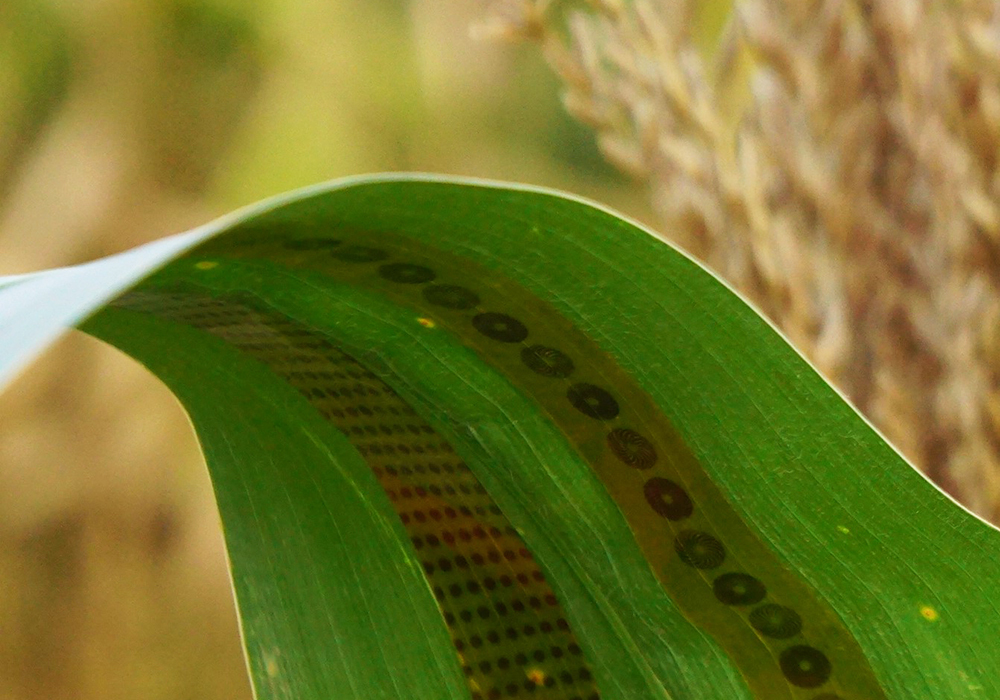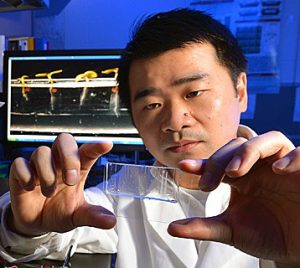 Read the full coverage from Iowa State's News Service here.
Iowa State University's Liang Dong, associate professor of electrical and computer engineering, is leading development of graphene-based, sensors-on-tape that can be attached to plants and can provide data to researchers and farmers about water use in crops. The technology could have many other applications, including sensors for biomedical diagnostics, for checking the structural integrity of buildings, for monitoring the environment and, with modifications, for testing crops for diseases or pesticides. Dong is the lead author of the paper and developer of the technology. Seval Oren, a doctoral student in electrical and computer engineering, is a co-author who helped develop the sensor-fabrication technology. Co-authors who helped test applications of the sensors are Iowa State Plant Scientist Patrick Schnable, director of Iowa State's Plant Sciences Institute, a Charles F. Curtiss Distinguished Professor in Agriculture and Life Sciences, the Iowa Corn Promotion Board Endowed Chair in Genetics and the Baker Scholar of Agricultural Entrepreneurship; and Halil Ceylan, Iowa State professor of civil, construction and environmental engineering.
Read the full story from Iowa State's News Service here.