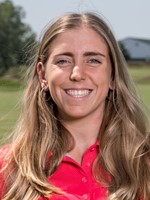 Cyclone Engineers are hardworking, community-minded leaders in the classroom, in the lab…and on the playing field.
Three College of Engineering student athletes are members of this year's Iowa Farm Bureau Farm Strong Squad, chosen for exemplifying the determination, strength, and character of Iowa's farmers.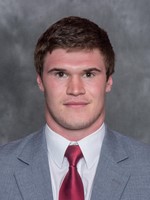 Celia Barquin is a senior majoring in civil engineering and member of the Iowa State women's golf team. She's received First-Team Academic All-Big 12 honors both her sophomore and junior years, and her career stroke average is ranked No. 2 in school history.
Sam Harms is a senior majoring in mechanical engineering and is on the Cyclone football team. He represents the football team on the Student-Athlete Advisory Committee, and Sam has earned a spot on this year's Farm Strong Squad due to "his tireless work ethic and commitment to excellence on and off the field."
John Nownes is a junior majoring in aerospace engineering and is a member of the Iowa State men's cross country team. He's earned Academic All-Big 12 First Team honors in 2016 and Big 12 Commissioner's Honor Roll in the classroom in 2015 and 2016, and he represented the Cyclones at the USATF Junior Championships in the 5,000-meter run.