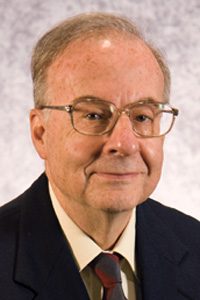 Department of Chemical and Biological Engineering Anson Marston Distinguished Professor Emeritus Peter J. Reilly passed away November 2 after a battle with duodenal cancer.
Reilly, who retired as a full-time faculty member in 2014, came to the department as an associate professor and researcher in 1974 after a stint at the DuPont Company in its Organic Chemicals Department in Deep Water, New Jersey and the start of his academic career at the University of Nebraska in 1968. While at Iowa State he met his wife, Rae (Messer). They married in 1976 and later became parents to twin daughters, Diane and Karen.
He was born and raised in New Jersey, and graduated as valedictorian and with the title of "Outstanding Boy" from high school. He received an A.B. in chemistry from Princeton University in 1960 and a Ph.D. in chemical engineering from the University of Pennsylvania in 1964.
Reilly's research at Iowa State focused on enzymes – proteins produced by living organisms that accelerate chemical reactions – and in particular, enzymes that convert starch and cellulose found in plants to into glucose. He also worked in the areas of computational biology, carbohydrate chromatography and utilization of agricultural residues. At the time of his retirement he was credited with more than 150 technical publications, more than 150 presentations at technical meetings and more than 250 invited presentations around the U.S. and the world.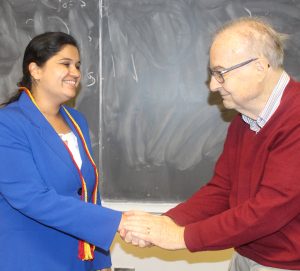 In addition to extensive traveling internationally both personally and professionally, Reilly also worked for many years with exchange students from Iowa State and other institutions. He launched two international exchange programs at Iowa State; one of which was unique in the world that exchanged students, faculty, and staff from across Iowa State with those at the University of Glasgow, Scotland. He also initiated a program with the Université de Lausanne in Switzerland, which continues to this day. He enjoyed leading summer programs for chemical engineering students to University College, London and the Universidad de Oviedo, Spain. He also served on a number of doctoral committees in countries such as India and Sweden; and supervised 22 Ph.D students from 11 countries, including Korea, Nigeria, the former Yugoslavia, Turkey, Taiwan, Portugal, Switzerland, India, and China, as well as the United States. He took particular pride in the fact that 11 of his students chose careers in university research and teaching.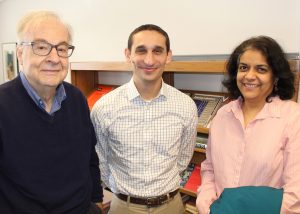 Beyond scientific pursuits, he enjoyed serving on and then chairing the ISU Library Advisory Committee. In his retirement, he served on the board of the Ames International Orchestra Festival Association, serving as its president for two years.
A visitation will be held Friday, November 10 from 4 – 6 p.m. at St. Thomas Aquinas Church in Ames. A Mass of Christian Burial will take place at St. Thomas on Saturday, November 11 at 11 a.m. A lunch will follow at the church.
Memorials may be directed to the Peter Reilly AIOFA Fund (Ames International Orchestra Festival Association) through the ISU Foundation, or the William R. Bliss Cancer Center or MGMC Hospice, both through the Mary Greeley Medical Center Foundation.
Online condolences may be directed to www.grandonfuneralandcremationcare.com