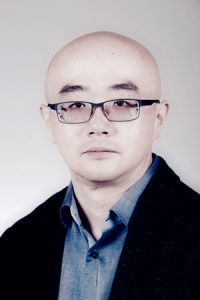 Department of Chemical and Biological Engineering (CBE) Herbert L. Stiles Associate Professor Yue Wu has been named to the Midwest Energy News 2017 "40 Under 40" award program.
The program highlights emerging leaders throughout the Midwest and their work in America's transition to a clean energy economy. Recipients and past 40 Under 40 honorees will be invited to join the organization November 9 at the Coalition: Energy work and collaboration center in Chicago for a special networking reception.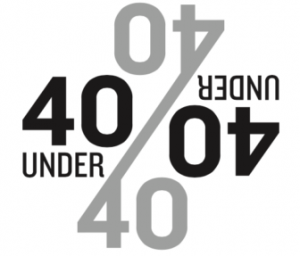 Professor Wu and his research group specializes in exploration of new applications toward the highly-efficient harvest, storage, manipulation, and conversion of thermal energy. Waste heat recovery, solid-state cooling through thermoelectric effect and nanostructured phase transition materials for energy storage are among interest areas. The group saw three separate articles published in three prominent research journals within two months in early 2017.
Wu joined CBE at Iowa State in 2014. He obtained his Ph.D. in chemistry at Harvard University in 2006. He then received the Miller Fellowship and performed postdoctoral research at the University of California at Berkeley. In 2009, Wu joined Purdue University to start his independent academic career. After receiving an early promotion to tenured associate professor in the School of Chemical Engineering at Purdue in 2014, he accepted his position at Iowa State with a joint appointment in the U.S. Department of Energy Ames National Laboratory. He has received numerous awards, including the DuPont Young Faculty Award, Air Force Summer Faculty Fellowship, "Emerging Investigator" selected by the Royal Society of Chemistry's Journal of Materials Chemistry, "Rising Star" selected by the Council of Chemical Research Annual Meeting, and the American Institute of Chemical Engineers Nanoscale Science and Engineering Young Investigator Award.
Published by Fresh Energy, Midwest Energy News was established in 2010 and is a nonprofit news site dedicated to informing stakeholders, policymakers and citizens regarding energy-related issues and news.