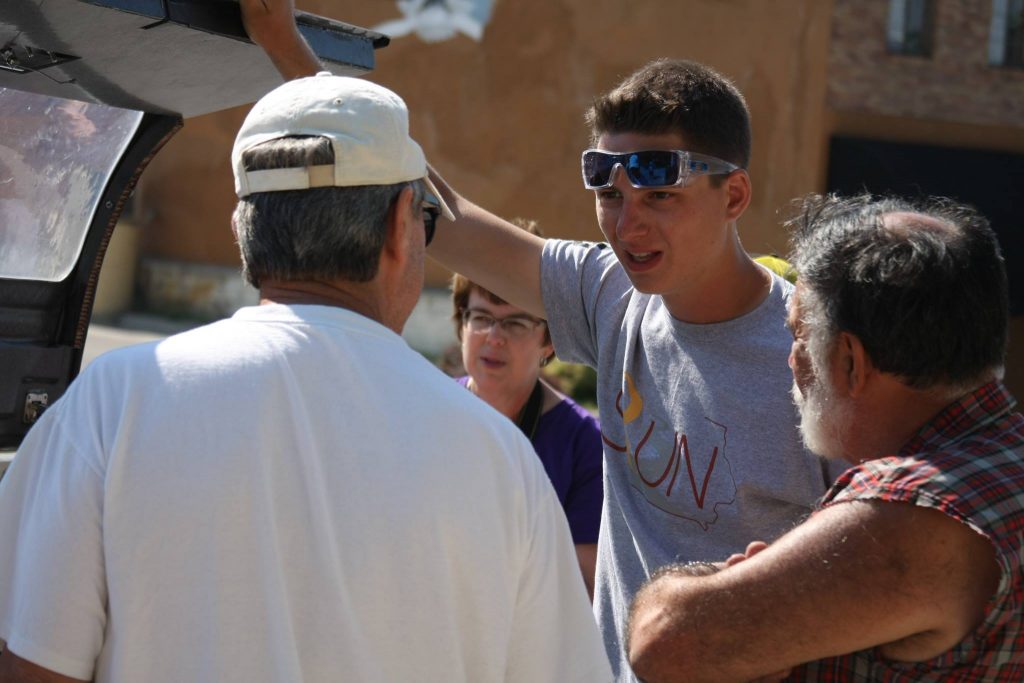 This is part of a 15-part series featuring students from Team PrISUm who are competing in the World Solar Challenge in Australia. For updates throughout the race follow PrISUm on Facebook and Twitter.
Name: Matt Goode
Hometown: Coggon, Iowa
Year: Senior
Major: Materials Engineering
What did you choose to attend Iowa State?
After attending an ISU OPPTAG [Iowa State University – Office of Precollegiate Programs for Talented and Gifted] robotics course in middle school, the professor showed us the solar car shop. The second I stepped into the shop I knew that I was going to build solar cars when I went to college. Junior year of high school was spent applying to universities with programs, and Iowa State stud out from the crowd due to the materials engineering and mechanical engineering departments.
Career aspirations: Upon graduation this fall, I will be moving to California and beginning employment at Space Exploration Technologies (SpaceX). I hope to gain the skills and knowledge necessary to start my own automotive company from this work experience.
Advice for aspiring engineering students: Dream big and never let people tell you what you can and cannot do. If you look back at the solar car team 5 years ago when I started, it was a relatively small group of students focused on building a car. Now the organization is over 100 Iowa State University students of various backgrounds and are literally changing the paradigm of transportation. With the right people, anything is possible.
Role on Team PrISUm: Project Director (2015 – 2016); Race team lead
What are you looking forward to most about Australia?
Seeing Penumbra cross the finish line of the 2017 Bridgestone World Solar Challenge will the completion of a two-and-a-half-year long project. I cannot put into words what this will feel like and I cannot wait to experience the feeling!