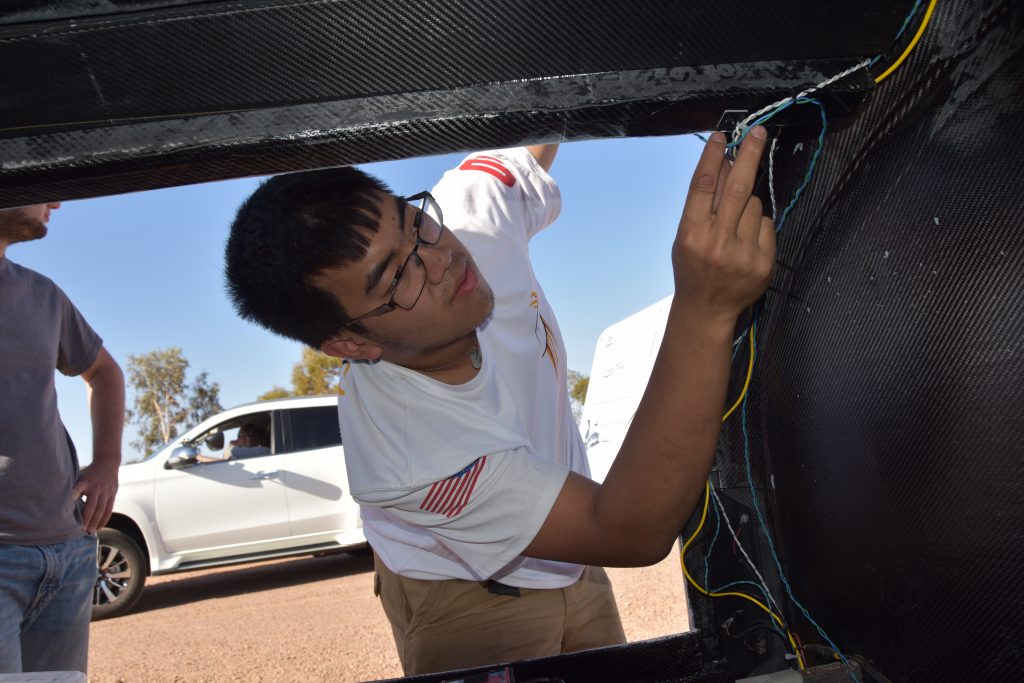 This is part of a 15-part series featuring students from Team PrISUm who are competing in the Bridgestone World Solar Challenge in Australia. For updates throughout the race follow PrISUm on Facebook and Twitter.
Name: Jason Cheng
Hometown: Cedar Falls, Iowa
Year: Sophomore
Major: Electrical Engineering, with a minor in French
What did you choose to attend Iowa State?
Iowa State has a very good engineering school with plenty of engineering related extracurriculars that interested me, especially solar car. Combine that with the unbeatable value provided by in-state tuition, and Iowa State just made sense.
Career aspirations: I'm not sure what I want to do yet, but I like combining electrical hardware and software, as that is my primary role on the team. I hope to work in a high tech industry, and as of right now, I want to try and get in aerospace, as I currently do research with the College of Engineering's Aerospace department.
Advice for aspiring engineering students: Take what interests you. Not everything has to be engineering related, and you might find things in non engineering classes that you can apply as an engineer.
Role on Team PrISUm: I'm an Electrical Project Director as well as serving as an Electrical Hardware Manager whenever that position is needed. I make sure projects get all the support they need as well as managing, designing, and testing all the custom electronic boards that go in the car.
What are you looking forward to most about Australia?
Collaborating and sharing with people as dedicated to their programs and solar car as we are to Penumbra. Camping under the Australian sky is also something that excites me.