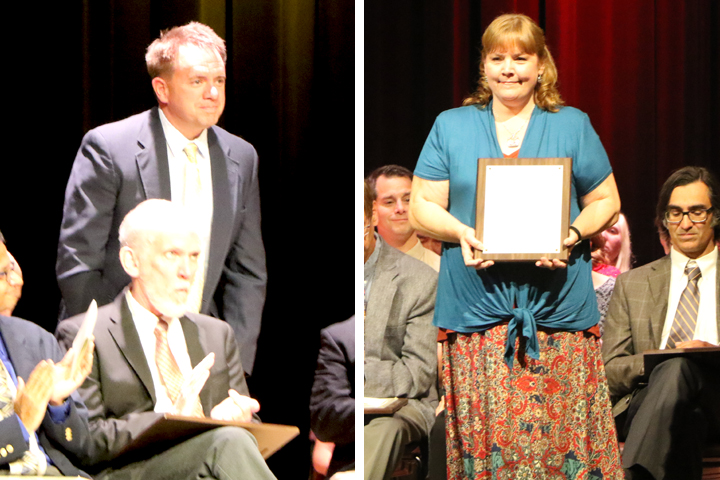 Two members of the Department of Industrial and Manufacturing Systems Engineering were honored at the Iowa State University Faculty and Staff Awards Ceremony on Monday afternoon. Associate Professor Frank Peters and Student Services Specialist Devna Popejoy-Sheriff were recognized as faculty and staff who have demonstrated their commitment to learning, discovery, and engagement at Iowa State.
Peters was awarded the Regents Award for Faculty Excellence which is presented by the Board of Regents to recognize tenured faculty members who are outstanding university citizens. Peters is in his 21st year at Iowa State, focusing on manufacturing systems and process improvements.
The Regents Award for Faculty Excellence marks the third major award Peters has received in the past year. He was also awarded the Don Grant Faculty Award as well as the IISE Lean Division Teaching Award.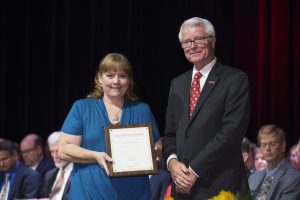 Popejoy-Sheriff received the Iowa State University Award for Academic Advising Impact. During her 13 years in the department, the number of graduates has more than doubled, from 227 to 543. One advisee stressed Popejoy-Sherffis' commitment to building strong relationships.
"Devna makes it her mission to get to know you and have personal relationships with every student who walks into her office."