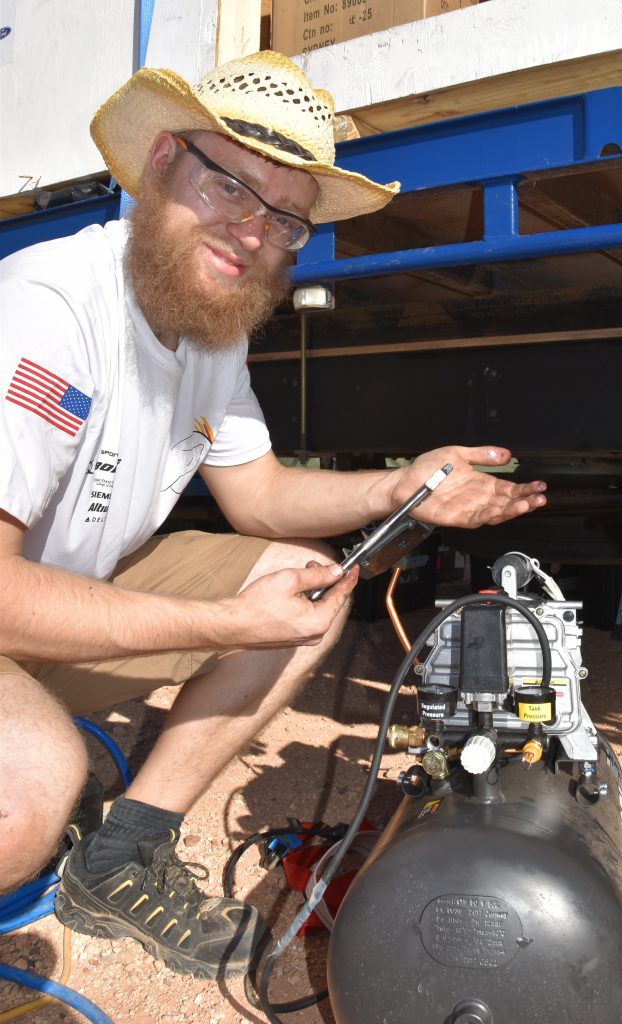 This is part of a 15-part series featuring students from Team PrISUm who are competing in the Bridgestone World Solar Challenge in Australia. For updates throughout the race follow PrISUm on Facebook and Twitter.
Name:  Andrew "Frostee" Bonde
Hometown:  Humboldt, Iowa
Year: Senior
Major:  Mechanical Engineering
What did you choose to attend Iowa State?
I came to Iowa State because I wanted to become an engineer.
Career aspirations: Not Sure
Advice for aspiring engineering students: Get involved, find people that have similar interests to work on projects together.
Role on Team PrISUm: I fabricate customs part so we don't have to rely as heavily on sponsors. 
What are you looking forward to most about Australia?
I am looking forward to camping in the outback with no light pollution and seeing the stars.