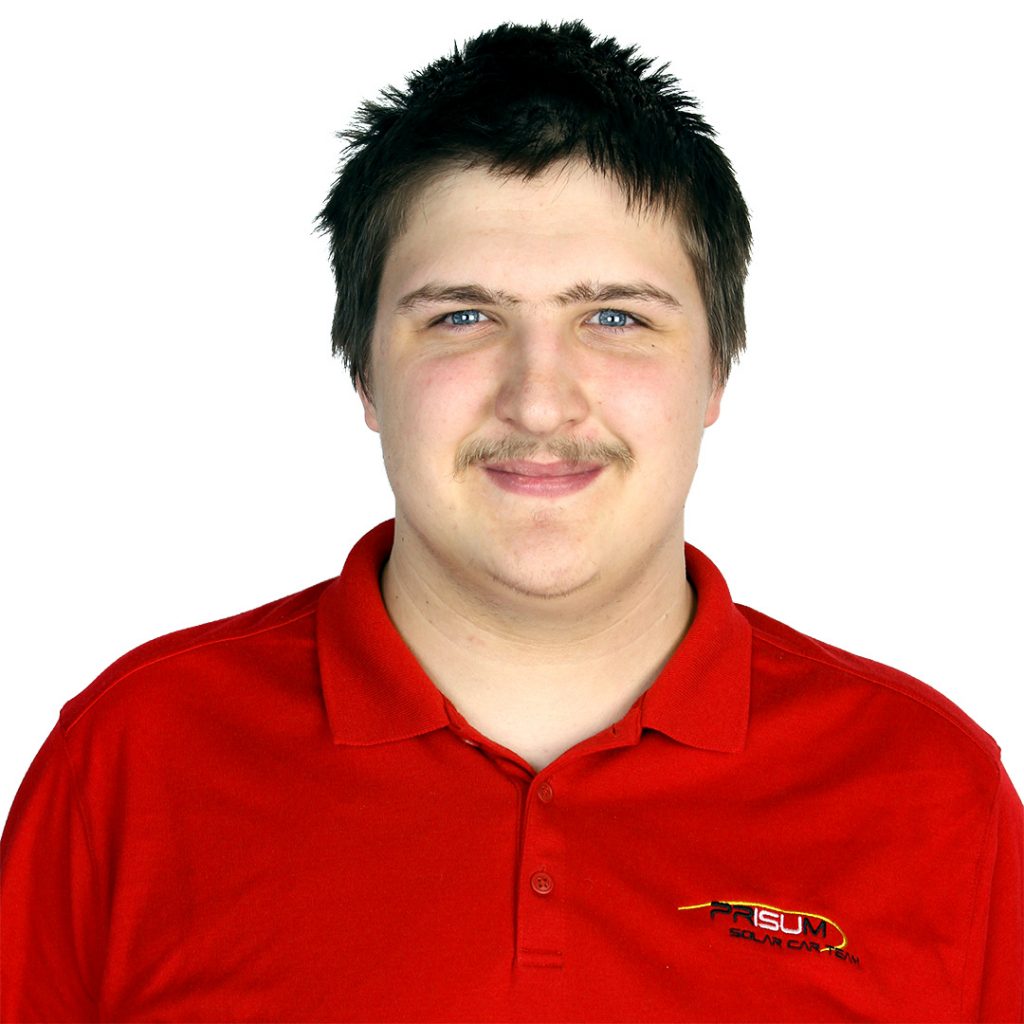 This is part of a 15-part series featuring students from Team PrISUm who are competing in the Bridgestone World Solar Challenge in Australia. For updates throughout the race follow PrISUm on Facebook and Twitter.
Name: Lucas Ince
Hometown: Lakeville, Minnesota
Year: Senior
Major: Computer Engineering
What did you choose to attend Iowa State?
Good engineering school that was close to home but not too close. I also really liked the atmosphere during my tour.
Career aspirations: I want to get into embedded device programming. Hopefully in research and devolvement or at a contracting company. I want to be able to have high change over on projects and be able to be creative.
Advice for aspiring engineering students: DO SOMETHING. Get involved in a project or organization, design and build stuff yourself, or do something above what is required for class.
Role on Team PrISUm: Strategy Lead
What are you looking forward to most about Australia?
I am looking forward to seeing the outback at night and seeing my relatives.