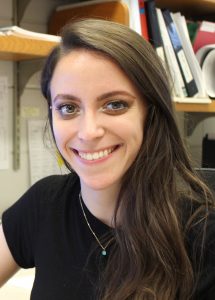 The Department of Chemical and Biological Engineering welcomes Brooke Long as Program Assistant for HR & Data Coordination.
Brooke has a B.A. from Iowa State in speech communication and an M.A. in communication education from the University of Northern Iowa. While studying at UNI and teaching speech in graduate school there she began working in corporate HR for Target and has been working in that field since.
She lives in Ankeny, the community where she was born and raised. She likes running, singing, painting, drawing, and collecting vintage items, and her apartment is decorated in 60s retro items.