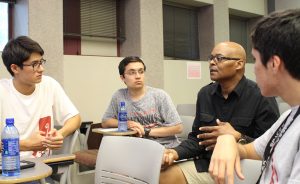 Nineteen incoming freshman engineering students got a taste of chemical engineering with the College of Engineering APEXE program. The Department of Chemical and Biological Engineering (CBE) was the first stop in a summer of department tours, industry visits, classroom activities and more for the recent high school graduates, many of whom and undeclared engineering majors.
The Academic Program for Excellence — Engineering (APEXE) is an eight-week experience that assists incoming multicultural freshmen with the transition to ISU prior to their first semester. Each student is enrolled in 3-8 credit hours of classroom activity and connect with resources at Iowa State and in the community.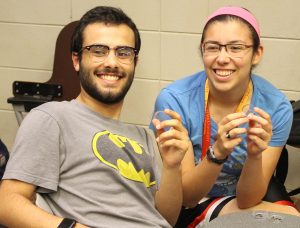 Several CBE faculty members spoke to the students both formally and informally; they received a tour of Sweeney Hall's facilities, including research labs; took part in an exercise to develop a consumer product from a chemical engineering standpoint; and got to engage in a hands-on chemical engineering experiment.
Arranged through the Iowa State Office of Multicultural Student Affairs, this marks the fourth year the College of Engineering has taken part in the program. It is also administered with the College of Liberal Arts and Sciences for students interested in those disciplines.
More photos are available on the CBE Facebook page