This article was written by Bob Mills of the Bioeconomy Institute.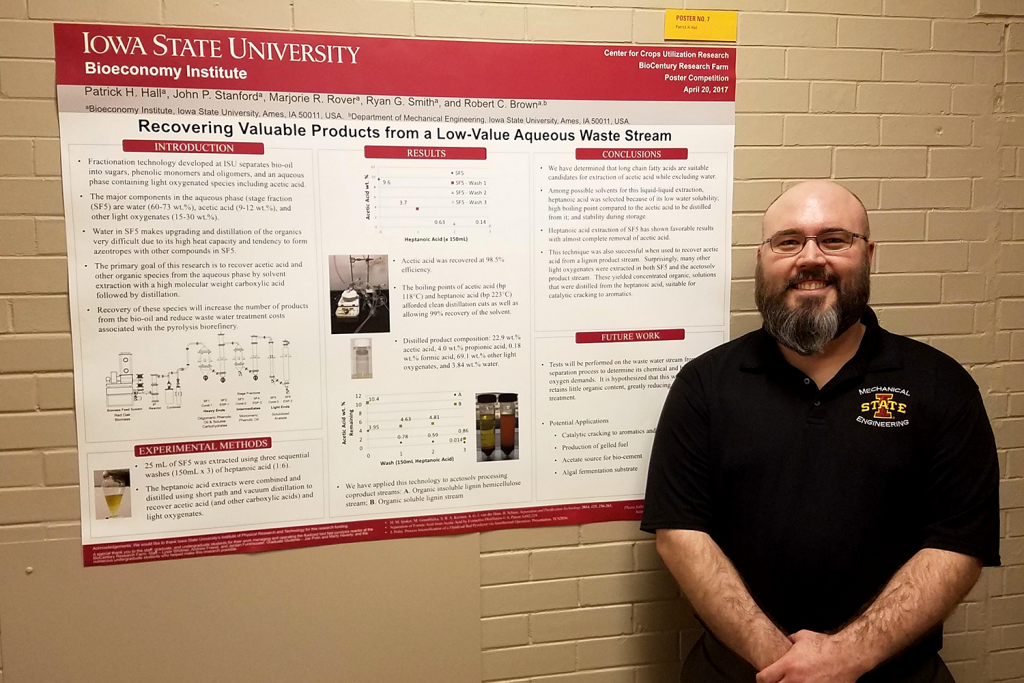 Two graduate students in the Biorenewable Resources and Technology (BRT) program won prizes in a poster competition held by the Center for Crops Utilization Research (CCUR) and BioCentury Research Farm (BCRF). The event was held April 20, 2017.
Patrick Hall, a Ph.D. student in mechanical engineering at Iowa State, won first place in the graduate poster division. His poster was entitled, "Recovering Valuable Products from a Low-Value Aqueous Waste Stream." Hall's major professor is Robert C. Brown, director of the Bioeconomy Institute.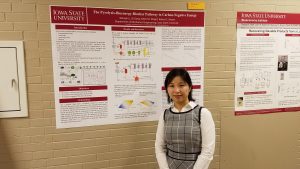 Wenqin Li took the third place prize with her poster, "The Pyrolysis-Bioenergy-Biochar Pathway to Carbon-Negative Energy." Li is also a Ph.D. student in mechanical engineering; her major professor is Mark Mba-Wright, an assistant professor of mechanical engineering and a BEI affiliate.
Both Hall and Li are students in BRT 506C, a biobased products seminar. The course is taught by Jacqulyn Baughman, BRT Director of Graduate Education.