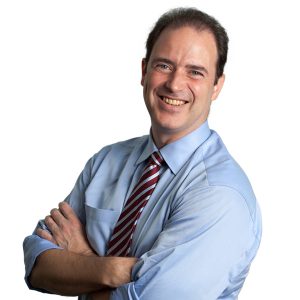 John O'Brien passed suddenly on March 31 in Los Angeles, Calif. O'Brien, who graduate from Iowa State University, was born in Davenport, Iowa in 1969 and grew up in Indianola, Iowa where he was involved in track and cross country. He graduated from Indianola High School in 1987 and was his class valedictorian.
O'Brien received a bachelor's degree in electrical engineering in 1991 from Iowa State University, and his master's and doctorate in applied physics from California Institute of Technology in 1993 and 1996, respectively.
He began his career at the University of Southern California in 1997, where he was a professor and did research on nanophotonic and photonic crystal devices. In 2006, he was promoted to full professor of electrical engineering, and he joined the dean's office as senior associate dean for academic affairs. In 2011, he was appointed as the first USC Viterbi School of Engineering Executive Vice Dean.
During his career, O'Brien received the Presidential Early Career Award for Scientists and Engineers in 1999 and also received the 2000 National Science Foundation Career Award.
Memorial contributions may be made to the Western Dominican Province, an order close to O'Brien's heart, at www.opwest.org/donate or 5877 Birch Ct., Oakland, Calif., 94618.