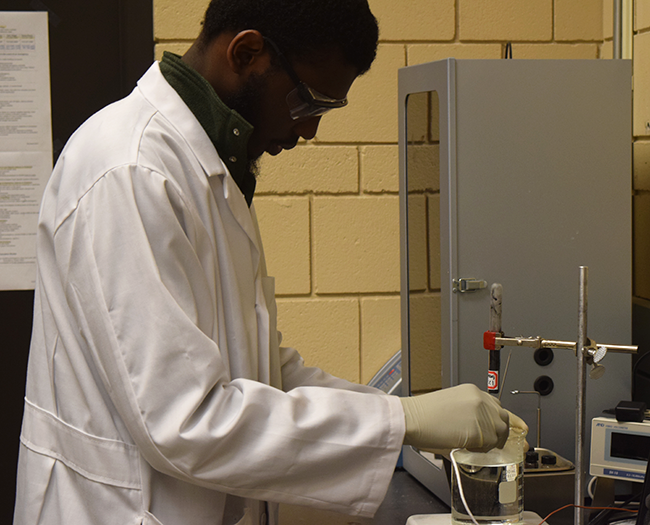 Mouhamad Diallo, a junior double-majoring in mechanical engineering and materials engineering, is one of four Iowa State University students who recently received a Goldwater Scholarship. The scholarship provides up to $7,500 per year and encourages students to pursue careers in STEM research. He recently sat down with us to talk about his upbringing, his current studies, and his career aspirations.
*Some quotes have been lightly edited for length and clarity*
Tell me a bit about yourself. Where are you from? Why did you choose to attend Iowa State University? Why did you choose to study mechanical engineering?
I'm from Senegal which is in West Africa. I came to the United States three years ago as a permanent resident. I first started at DMACC [Des Moines Area Community College] and graduated with a liberal arts degree and after that I transferred to Iowa State University. I decided to pursue a mechanical engineering degree because prior to coming to Iowa State I was working with Dr. Ganesh in his lab during the 2015 MoSAIc REU and the exceptional experience I gained from that helped me to decide to attend Iowa State and study mechanical engineering.
What are some of your specific research interests and how have opportunities such as MoSAIc REU contributed to your academic/professional development?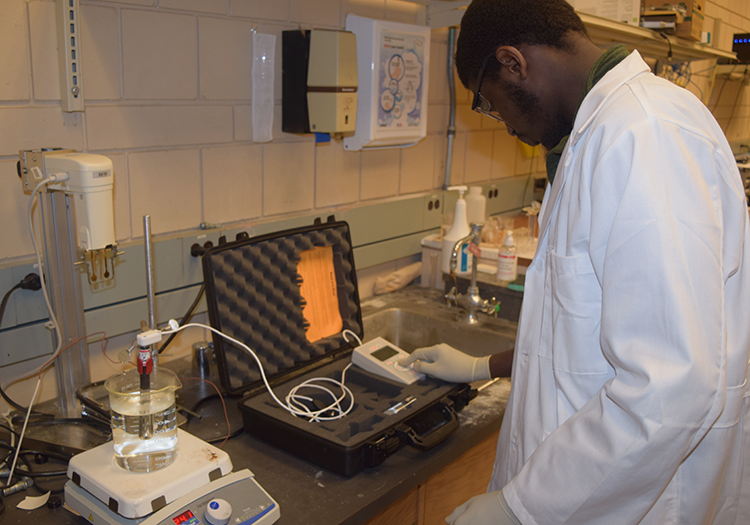 When I was exposed to research, I started with Dr. Ganesh looking at nanoparticles and their heat transfer properties. While doing that research, I always knew from back when I lived in Senegal that I wanted to do something with energy because Senegal is one of the West African countries where electricity goes out. We have blackouts. So living there I knew that having energy is something important. It can improve education because people need lights to study with, and also to use computers. All the infrastructure that you make will also depend on energy. So if we start improving our energy we can improve our state, so I wanted to look at that. With Dr. Ganesh I started looking at nanoparticles and now I'm doing research in high entropy alloys which eventually will lead me to go to renewable energy because I can then make better wind turbine blades or solar panels. So my field of research is broad but I'm more interested in sustainable energy and biorenewable energy.
What are your plans for after finishing your undergraduate degree? What would you like to do in your career?
Since I'm a junior here at Iowa State I'm also a member of the McNair Program which is a two-year program that helps underrepresented minorities go to graduate school. So after earning my bachelor's degree in mechanical engineering and materials science engineering I plan on going into a PhD program in order to go more into the sustainable energy and biorenewable energy.
I ultimately want to work in academia and be a professor. The reason I want to do that is first I want to do research and develop newer and better technologies. But I also want to be the Dr. Ganesh for somebody else because Dr. Ganesh has helped me to get to where I am now. I also have other faculty members helping me so I want to be able to give back to the community like that.
Why did you decide to add materials engineering as a compliment to your mechanical engineering major?
Because of relevancy for sure but last semester I was taking MatE 273 Principles of Materials Science and Engineering. The professor who was teaching it, Dr. Cullinan, was very good at explaining all of the concepts and I found that it was very related to what I was doing with high entropy alloys. I'm looking at atomic structures of materials so most of my work is about identifying the structures. So I felt that materials engineering has a lot of relevance to my work and I wanted to go more in-depth with that side of it.
Is there anything else you want to add?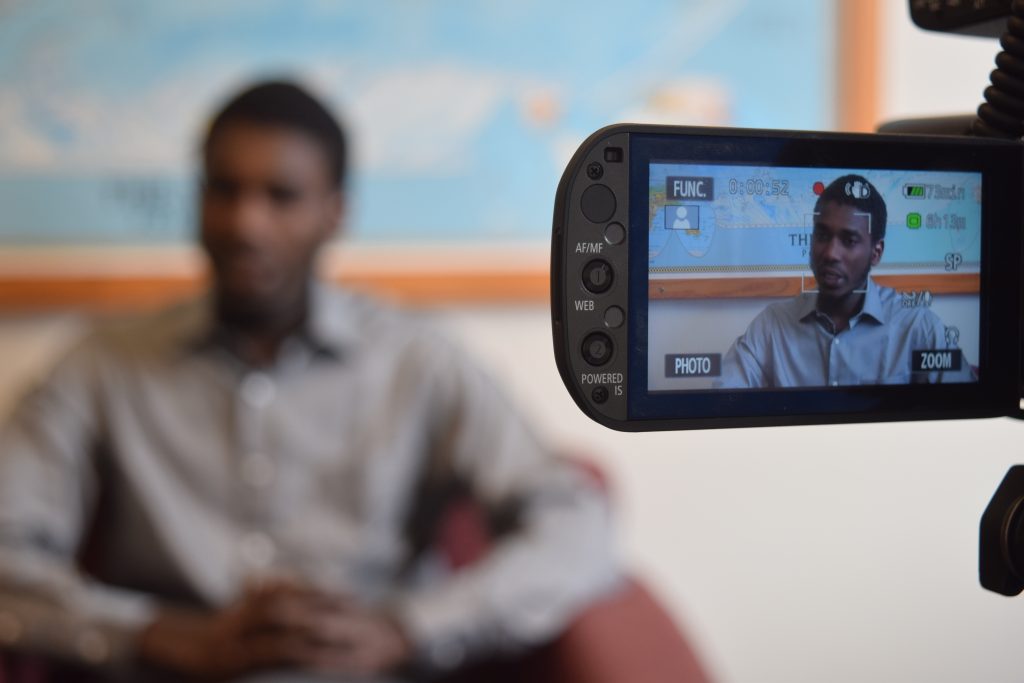 Winning this scholarship is a big deal for sure but it's not just one person's work. There is a whole team behind it with the faculty, the honors department, and others. So for any ME or MatE or engineering students who wants to pursue these scholarships I would advise them to develop strong relationships with their faculty members and others so that they can have these opportunities because it is possible.