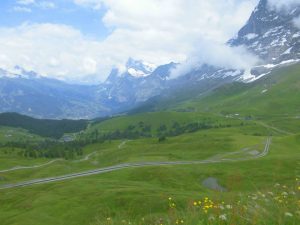 The world has much to offer including beautiful landscapes, vibrant cultures, learning experiences, and wild and serene adventure. Many students and faculty in materials science and engineering at Iowa State have sought out education and new experiences abroad.
The Department of Materials Science and Engineering has two summer study abroad programs that give students the opportunity to take course credits while traveling internationally. Materials Science and Engineering Professor, Dr. Scott Chumbley, is the program coordinator for a six-week, six-credit experience on the campus of Brunel University in west London, England. Although this trip is designed specifically for materials engineering students, all students in the College of Engineering can participate. Dr. Larry Genalo, Materials Science and Engineering Associate Chair, leads a shorter three-week trip to Torino, Italy. This program is also open to all College of Engineering students but was designed specifically for the Department of Materials Science and Engineering.
As the semester is wrapping up, students are preparing for their time abroad this summer. Allison Slaughter, a freshman in materials engineering; Matthew Wheaton and Tina Berthiaume, both seniors in materials engineering; and Professor Scott Chumbley share their experiences abroad and give advice to students traveling this summer.
Allison Slaughter
Slaughter is a freshman in materials engineering from Cedar Rapids, Iowa. She will be traveling to London this summer for the six-week study abroad program at Brunel University and will be taking two classes, Mat E 273 Principals of Materials Engineering and Mat E 391 Women's Roles in Industry.
"I was inspired to go abroad to England because it is a place that I have always wanted to go. This also gives me the opportunity to get ahead on classes during the summer, and it gives me a reason to do something I have always wanted to do before I graduate," said Slaughter.
She is looking forward to the independence of being abroad and having the freedom to experience many new things in a different country.
Slaughter said, "I cannot wait to see Europe and explore land that I have never had the chance to see until now."
Slaughter plans to travel one week earlier before classes start at Brunel University to travel to Italy to see Milan and other fishing villages.
"I hope to make great memories, gain travel experience, knowledge for school and make internship connections abroad," she said.
 Matt Wheaton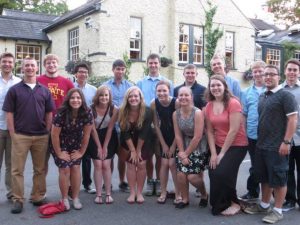 Wheaton is a senior in materials engineering from Cedar Rapids, Iowa. He participated in the Brunel University study abroad program in 2014 during his sophomore year at Iowa State. Wheaton mentioned that his inspiration to travel abroad was influenced by a previous international experience. He was a high school exchange student in Belgium. He wanted to continue to travel and also find a way to take more courses in materials engineering.
While abroad in the summer of 2014, Wheaton had the opportunity to travel outside of London to Brussels and Liege, Belgium, and Pompeii and Southern Italy.
"I learned a lot about how to travel, how to make the most of the money you have and finding fun in the little things that you can do around the towns. I think my favorite part was my trip to Italy with everyone. Several of us pooled our money, and we rented a villa in southern Italy. We got to know the owner really well, and he would bring us food that he made authentic to Italy. We traveled around the little towns of Italy and got to know the locals. They would then point us to other great things in the area like the best beaches and little restaurants," said Wheaton.
Wheaton's advice for students traveling this summer is to try new things, eat different food and see things that you cannot see and do at home. He suggests visiting museums, especially the free ones, and exploring the towns.
Tina Berthiaume
Berthiaume is also a senior in materials engineering, and she is from Elk River, Minnesota. She attended the study abroad trip to London in the summer of 2013 after her freshman year. Berthiaume was encouraged to study abroad because she believed that she would not have the opportunity to go abroad for this extended length of time.
"This program specifically, intrigued me due to the fact that it was a summer program. Because of this, my class schedule for the remaining semesters would not get messed up, and I did not have anything else lined up for the summer after my freshman year," she said.
Berthiaume had the opportunity to visit seven countries during her time abroad on the Brunel trip including Sweden, Ireland, Czech Republic, Germany, Italy, and Switzerland.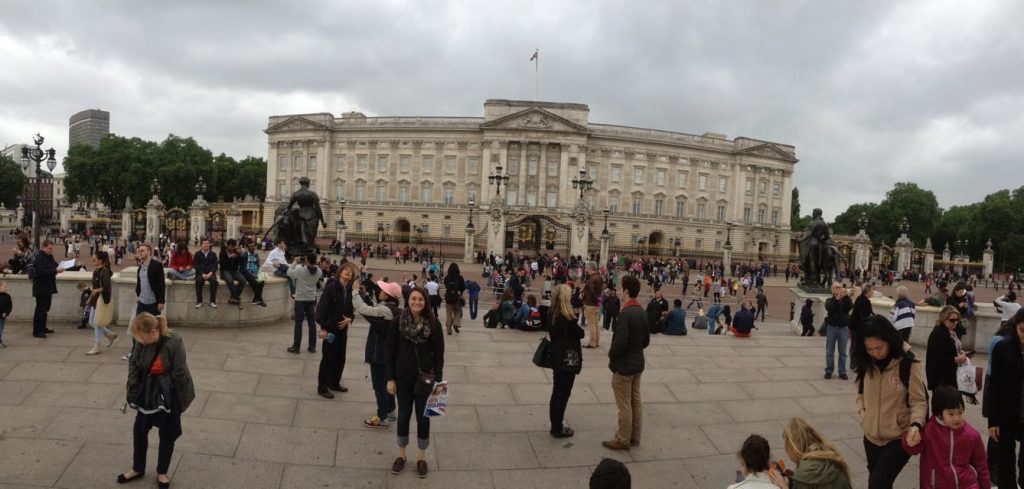 "While traveling abroad, I learned that sometimes going to the popular places is not as fun as going somewhere that fewer people have heard about. Venturing to new places allows you to see more details of other cultures, historical places, stories that are related to the area, and the beauty of surrounding land," said Berthiaume.
Her advice to students traveling this summer is to research places before you visit.
She said, "Some of my regrets of traveling abroad is that I did not go see something. I am not sure if I will ever get back to all of those cities. It is important to make sure you look into the area before you go. Make a plan to see or do everything that you want."
Professor Scott Chumbley
The Brunel University program started in 2002 because of connections that Materials Science and Engineering Professor, Dr. Mufit Akinc, had at Brunel. The department was looking for ways to get more students involved in study abroad programs. Ideas and planning began forming in 1997, and the first group participated abroad in the summer of 2002. Professor Chumbley has attended the trip every other year since it started.
Professor Chumbley always encourages students to study abroad.
He says, "Do it!  For materials engineering students, if you do not participate in the Brunel program between freshman and sophomore years, you have probably missed a good opportunity. We offer a program in Italy, and a new program is starting in Kenya. No student I have ever spoken to has regretted their study abroad experience."
For more information on study abroad in the College of Engineering, visit https://www.engineering.iastate.edu/studyabroad/.