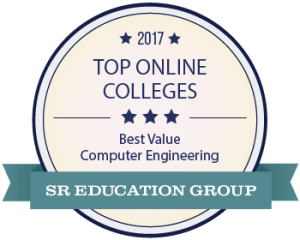 Iowa State University has a strong reputation for leading the pack nationally in engineering. Recently, that reputation was recognized by two different organizations.
Guide to Online Schools, an independent online research group, ranked Iowa State Computer Engineering number one for their online master's program. The rankings were based on affordability, academic strength and more. This placed Iowa State next to nearly 40 other accredited schools like Purdue, Syracuse and Georgia Institute of Technology.
Iowa State Software Engineering was also recognized by College Choice as a top ten for their bachelor's program. This ranking was based on student satisfaction, average salary of recent graduates and academic reputation. This set of standards won ISU sixth place out of 20 other universities.
Associate Dean for the College of Engineering Arun Somani commented on the recognition.
"Both computer engineering and software engineering programs are among the first few in the nation to come in existence. They continue to evolve with time to meet the demands of industry," Somani said.
For more information on the sites and their rankings, click here and here.