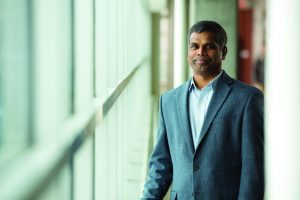 This month, Electrical and Computer Engineering Mehl Professor Manimaran Govindarasu was a contributing author to the recently published article "Cybersecurity of the power grid: A growing challenge." The piece was first published on The Conversation, a website publishing news from the academic and research community, and discusses the emerging threat to the U.S. electricity grid's cybersecurity.
According to the article, the grid, which has become more dependent on computers and data-sharing, discuss different approaches to manage the grids safety.
After being published on The Conversation, the article later appeared in USNews.com, GCN.com and was featured in the American Society for Engineering Education newsletter.