The annual celebration offers students leadership positions, volunteer opportunities and a variety of fun activities
February 19-24 will be a week of networking, entertainment and outreach for the College of Engineering, and for a group of engineering students, it will be the culmination of hours of planning and hard work.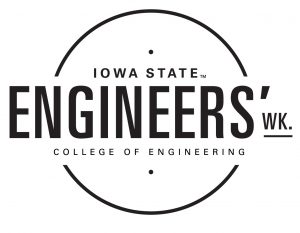 Engineers' Week is an annual celebration for the college, and it offers a variety of different events where students interact with each other, as well as with faculty and representatives from industry. Activities for E-Week take place in both the fall and spring semesters, leading up to a fun-filled week in February, where students can listen to speakers, attend button lunches and test their athletic skills in the E-Lympics.
Co-presidents of the E-Week Engineers' Week planning team—Natalie Hanson, senior in Biosystems Engineering, and Grace Rapp, junior in Chemical Engineering—tell us what it's like to be involved in planning E-Week and all the things that will be going on this spring.
How did you get involved in Engineers' Week?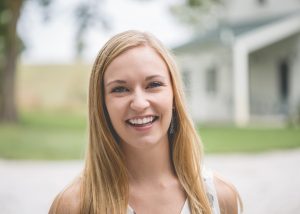 GR: I kind of took a leap freshman year. I ended up joining the Student Engagement Committee under Cody Hancock, who was a student at the time. We started planning events, and I didn't know much about E-Week before I started. I loved the event planning aspect and seeing how excited people got when they'd come to the events and learn something new or meet somebody. Later on in the fall, Cody ended up moving up the the vice president position and he asked me if I wanted to run for the Student Engagement Chair, and so I moved into that position. Again, I continued through E-Week and absolutely loved it. I had so much fun with my committee. In the spring, they asked me to run for president, and I have not looked back once.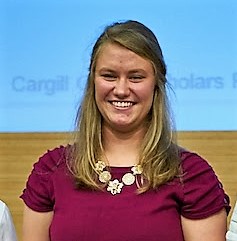 NH: When I was a freshman, I was an ambassador for E-Week. Ambassadors are the folks who come help us out on the day of different events. I had no part in the planning, but I thought being an ambassador was cool. I also knew Cody Hancock from when we lived in the same residence hall. He contacted me and said they were looking for people to apply for E-Week co-president, and I thought it'd be a great chance to get involved with the group. I knew they were changing what Engineers' Week would look like, so I was excited to get involved with that. It's been a great time.
What sorts of activities are planned for this year's E-Week?
GR: The thing I'm most excited for is the Button Lunches, because we have companies and clubs coming and setting up booths to share information while we serve food. We also have a basketball game watch, which is going to be hosted in the Sukup End Zone, and there will be free food and tours of the end zone during half time. Cy will be there and there's a signed ISU basketball that will be raffled off; it's going to be a blast.
NH: Another event I'm excited for is our keynote speaker, Bisi Ezerioha. He's a race car driver, high-performance engineer, and CEO of his own company, Bisimoto Engineering. We've had the opportunity to talk with him; he's very high energy and is excited to come to campus and meet with students.
We are also hosting a Research Symposium on Tuesday night of Engineers' Week. There's going to be faculty speakers from different departments to get a good variety of projects. That's a great opportunity for faculty to interact with the undergraduate students who are interested in research as well.
What events did you host in the fall?
GR: We kicked off fall with the Pi Mile Run and the golf tournament, both on the same weekend. The Pi Mile Run is partnered with Tau Beta Pi, and we had probably 80 runners come and participate. They do a 5K run around campus and get free pie at the end of it. On that Sunday, we had a golf tournament that probably had 45 or 50 people. We also had different trivia activities and games people could win during the day. We had professors, students and even had people from the business club come.
NH: We also got to work with engineering student services when they hosted senior visitation in the fall. Our Community Engagement Committee helped plan that, and we got some clubs together for students to interact with at lunchtime. Those were really good test-runs for how planning and running an event works before we got to the spring lineup of events. We also had Tech Talks throughout the fall. Companies that sponsor Engineers' Week can come to campus to share new technology or innovative things that are going on at their company.
How does holding a leadership position for a group impact your time as a student?
GH: Being involved on campus is the fun part about college. You come to school to get an education, but it's the extra things that put life in perspective and gives college meaning. This organization has given me so many opportunities to meet people on campus, including the dean, and I've gotten to learn about all the different organizations on campus that we need to communicate with to make sure events are happening correctly. It's been a very rewarding experience.
NH: It's something different—people aren't expecting a group of engineers to become event planners, but it's been a neat experience. The teamwork aspects and meeting new people are definitely very applicable to the rest of life. It is a lot of work, but it is a good break from normal school work.