Ashfaq Khokhar has been named the Palmer Department Chair in Electrical and Computer Engineering (ECpE) at Iowa State University. His appointment officially begins Jan. 1, 2017.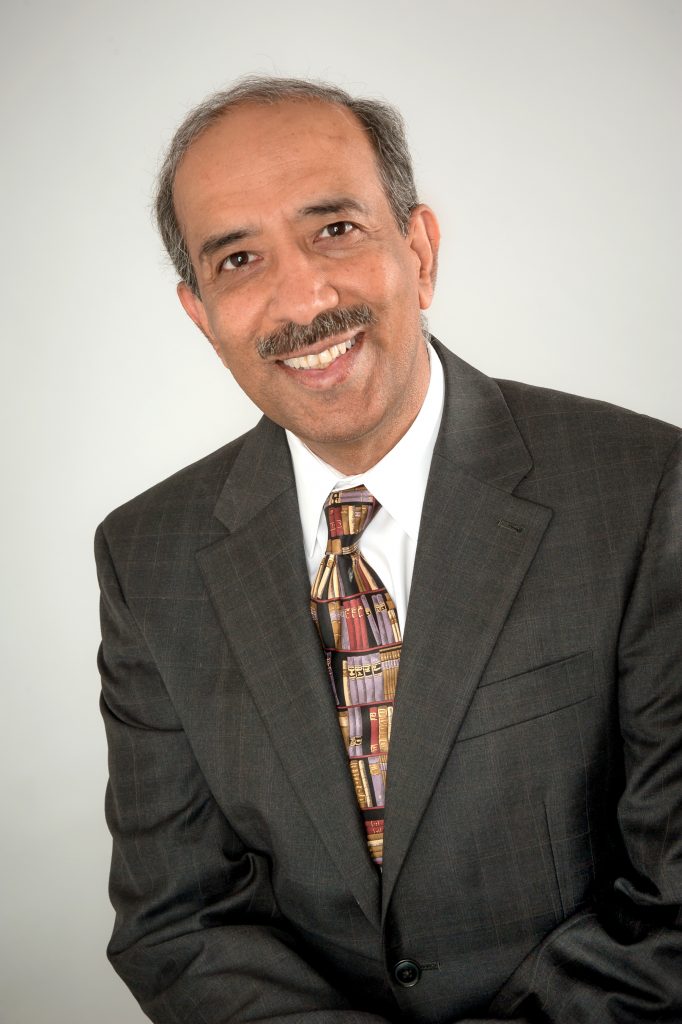 Khokhar is currently chair of the Department of Electrical and Computer Engineering at Illinois Institute of Technology, where he has held the position since 2013. Previously, he was a professor and director of graduate studies in the Department of Electrical and Computer Engineering at the University of Illinois at Chicago. He was named an Institute of Electrical and Electronics Engineers (IEEE) Fellow in 2009.
"Khokhar is passionate about providing students the highest quality education, and we look forward to his contributions in this leadership role," said Sarah Rajala, dean of the College of Engineering. "He will continue the positive and collaborative atmosphere in the department and has strong support from the faculty and staff."
Khokhar says he is excited about this new opportunity and is already thinking ahead. "One of the main goals I have is to help move electrical and computer engineering to the next tier in terms of academic stature, and to increase overall visibility for the department and our core strengths," Khokhar said. "The ECpE department is doing great things, and we want to build on this and develop an aggressive outreach to further strengthen its connection with constituents, including students, parents, alumni and peers."
Impressive ongoing projects that have spotlighted ECpE at Iowa State include two recent NSF research awards received by ECpE faculty: Reinventing the Instructional and Departmental Enterprise (RIDE) and Scholarships in Science, Technology, Engineering and Mathematics (S-STEM) Program. Both awards, totaling $6 million from the National Science Foundation, are aimed at course design and curriculum planning with an emphasis on diversity in the student body. "These two programs will serve as key enablers in the coming years toward enhancing uniqueness in ECpE curricula offered at Iowa State and attracting outstanding students to the program," Khokhar said.
"I think the existing strengths of ECpE at Iowa State are really something that I'm very excited about. The ECpE faculty are highly accomplished and well respected by their peers. It is heartening to witness their dedication to research and educating the next generation of engineering leaders," Khokhar said.
Khokhar also has his own research interests, which he will continue to pursue at Iowa State. "My passion is the role of engineering in improving healthcare, and my focus is particularly on big data analytics in that field," Khokhar said. He envisions a system where tiny smart devices and implants capable of monitoring vitals and other phenomenon of interest can be utilized to improve quality of care by enabling them to automatically connect with each other based on common characteristics, thus creating smart connected communities of like-minded healthcare objects and people associated with these objects. He said, "doing so in an anonymous and secure manner is a great challenge."
Khokhar earned his bachelor's degree in electrical engineering from the University of Engineering and Technology in Lahore, Pakistan; his master's degree in computer engineering from Syracuse University; and his Ph.D. in computer engineering from the University of Southern California.
There are currently more than 2,200 undergraduate and graduate students studying electrical and computer engineering at Iowa State. The ISU College of Engineering offers 12 majors and is the largest college on campus with more than 9,300 students enrolled.