On Oct. 14, 18 External Advisory Board (EAB) members for Iowa State University's Electrical and Computer Engineering (ECpE) department, along with additional faculty and staff, attended the annual EAB fall meeting held on campus in Coover Hall. The ECpE EAB is a board of experts, including some alumni, in the electrical and computer engineering industries. The board advises the department on program improvements and helps ensure students will be successful upon graduation and as they enter the workforce.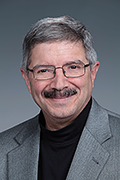 "Being on the board gives me an opportunity to look at the curriculum, look at the way the programs are being taught," Nicholas J. Multari, EAB chair and senior project manager of Cyber Security Research at Pacific Northwest National Lab, said.
Other board members echoed the importance of curriculum development and student involvement.
"I wanted to give back to the university, and from our company perspective, we wanted to make sure we were involved and helped continue the excellence the department has in putting out high quality students," Rob Bowen, senior engineering manager at Rockwell Collins and alumnus of ISU's ECpE department, said. "From our perspective in the industry, that's one of the biggest things – to develop the ability to learn, know how to learn, try to stay up on technology."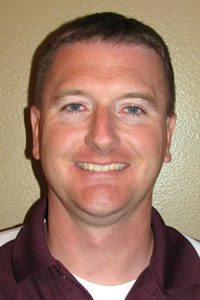 Multari and Bowen, along with Program Director of Hybrid Cloud Management at IBM Sam Ellis, had advice for current students on how to prepare for the workplace.
"I think the first thing they could do is to really concentrate on their studies and to get the most they can out of the opportunities that are offered here, from an academic point of view, from a social point of view and from a leadership point of view," Multari said. "Because when they get into the industry…they need to be able to know how to guide a team and to be able to understand what the objectives are, to be able to set a path to achieve those objectives and do that on schedule and on course."
Ellis echoed Multari's thoughts on students they look to hire in the future.
"We're expecting engineers to come out of here that have a great grasp of the fundamentals and the ability to practically apply them," he said. "We're looking for people who demonstrate academic success, people who can communicate what it is that they've learned and what it is that they're interested in. People who show passion and energy and interest in the topic."
Each of the three board members mentioned important areas within their industries that they expect students to have worked with and understand. Among the topics mentioned were synchrophasors, cyber resilience, machine learning, natural language processing, cloud computing, cybersecurity, miniaturization, cell phone battery life, embedded software and embedded systems.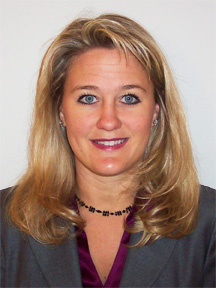 "I would recommend students focus on the engineering fundamentals that will enable success, regardless of the ever-evolving technologies," Michelle Moseman Miller, Senior Director of Population Health Data Strategy at Cerner Corporation and ISU alum, said. "Since technology evolves at a rapid pace, it is also important that engineers can master independent learning of technology to stay current throughout their career."
Ellis believes Iowa State provides students with those fundamental skills.
"The reason we recruit here is because the foundational engineering program is so good… This university is one of our prime hiring universities for our Midwest job openings," Ellis said. "I'm active as a recruiter and have shared research and have spent some time with curriculum development. So this [EAB] is where that all comes together."