With three professionals joining Iowa State's Civil, Construction and Environmental Engineering Department (ISU CCEE), you'd expect unique skill sets from each new staff member. But similarities are shared … each professional's eagerness to devote time and energy to his or her new "home" department.
Emma Estrada
Operations Assistant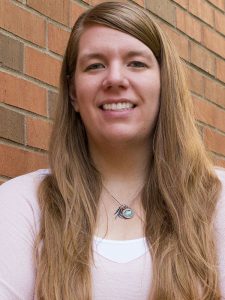 "I keep hearing that it's like a family in this department." When you ask Emma Estrada why she is excited to be at ISU CCEE, you may hear something like this previous statement.
Estrada joined CCEE in September. Though she admits she didn't initially foresee a career working alongside engineers, Estrada's vocation has closely aligned with engineering students, faculty and staff. She comes to CCEE after four and a half years at ISU's College of Engineering Dean's Office as an administrative specialist. There, she helped organize projects like the recent Marston Hall Renovation.
Within her position at CCEE, Estrada is in charge of building projects, graduate student letters of intent, room scheduling, and student scholarship coordination. As an enthusiastic learner, Estrada knows the university environment is a great fit for her.
And from sitting in on ISU's Cyclone Energy team at work to touring CCEE structural laboratories, her new department offers exciting opportunities.
"It's nice that they're willing and wanting to share what they're doing," Estrada says of the students and faculty with which she works.
Estrada is a native of Ames, Iowa. Outside of office hours she enjoys baking, spending quality time with her husband, Jordan, and two step-sons, Jonathan and Jack.
Paul Kremer
Building Systems Program Manager

It doesn't take long to recognize Paul Kremer's commitment to safety.
"I am always concerned about the safety of students, faculty and staff I work with and outsiders who visit our department," Kremer said.
One of the new faces to ISU CCEE, Kremer takes on a variety of responsibilities as building systems program manager. In addition to building science research, he will work with student organizations, faculty and staff to promote a continued culture of safety within the department. That means everything from using protective equipment properly to making sure organizations and groups have suitable supervision while working in departmental labs.
Kremer comes to Ames from Pennsylvania State University (Penn State), where he spent nearly two decades as a research associate, laboratory manager and safety officer for Penn State's Department of Architectural Engineering. With his past experience managing numerous laboratories and research projects, Kremer says CCEE will be the perfect department to "call home." He also sees close parallels between his past architectural engineering work and civil engineering. Because of this connection, he is excited to start working with faculty to bring in research and prepare proposals.
"Playing a key role in building laboratories and research programs up from the ground floor is always exciting," Kremer said. "That's something that I did at Penn State and am looking forwarding to the opportunity to do the same here."
Kremer lives in Ames with his wife, Gül Kremer, who was recently named chair of Iowa State's Department of Industrial and Manufacturing Systems Engineering, and their 10-year-old son, Salihcan.
Kendra Lee
Environmental Engineering Laboratory and Safety Manager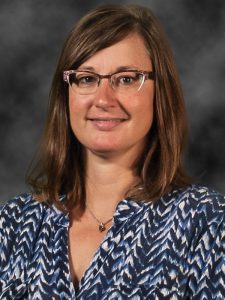 When people are "going home safely at the end of the day," Kendra Lee knows she's done a good job.
"I've had nine years' experience over at Environmental Health and Safety, and so I'm excited to bring that experience back over here," Lee said.
Lee returns to ISU CCEE after nearly a decade at the university's Environmental Health & Safety division (EH&S). At EH&S, she gained experience working in both radiation safety and laboratory safety groups.
Lee is no stranger to CCEE. Before her time at EH&S, Lee worked for four years as an assistant scientist in the department's environmental engineering research lab. She returns to CCEE as an environmental engineering laboratory and safety manager.
In this current role, Lee will oversee safety in departmental environmental labs, make sure lab instruments are working properly, and give training on the appropriate use of equipment. She will also monitor and prepare teaching laboratories for classes.
Her professional experience makes Lee an excellent addition to ISU CCEE, and she's excited to be working in the department's team atmosphere.
"When you come to work every day and people are friendly and helpful and working toward the same goal, it's just a pleasant work environment," Lee said of CCEE.
Lee joined CCEE in early October. She lives near Boone, Iowa, with her husband, Jason, and their two twin sons, Adrian and Nathaniel.