When it comes to teaching, Cliff Plymesser gets high marks for bringing the real-world experience to his classroom.
For the past six years, Plymesser has taught as a lecturer at Iowa State's Department of Civil, Construction and Environmental Engineering (CCEE).
"I just really enjoy working with the students and helping them grow in their understanding of engineering and the construction industry," Plymesser said.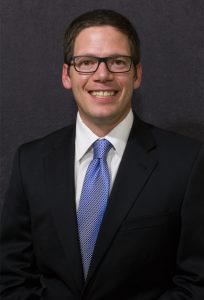 This August, Plymesser was promoted from lecturer to senior lecturer within the department. His classes at Iowa State University (ISU) center on steel and concrete construction, or construction engineering (ConE) 340. Plymesser says on-point participation from his students is a highlight of teaching.
"I love being able to dialogue with the students on the things that I've learned," Plymesser explained, speaking on his experiences in the construction industry.
Fellow engineering faculty see that passion. Terry Wipf is ISU's CCEE Department Chair.
"Mr. Plymesser encourages students to further develop high-level quantitative and abstract thinking skills," Wipf said. "[He] has used his professional experience to develop a realistic experience in concrete and steel construction that is highly valued by students and his colleagues."
Plymesser likes to supply his students with real-world examples. It's especially important, as he brings years of work in project management to the classroom.
"I [am] able to take those stories and those experiences and share those with the students so they [feel] like they are learning what they are going to be seeing once they get out into the industry," Plymesser said.
Plymesser is a licensed professional engineer who works at Avec Design+Build in Ames. His class, ConE 340 Concrete and Steel Construction, will be offered this fall.
Visit us online at ccee.iastate.edu to learn more about faculty research at ISU's CCEE Department. And follow us on Facebook, Twitter, and LinkedIn (search ISUConE and Iowa State University Civil, Construction and Environmental Engineering) for the latest on faculty work.