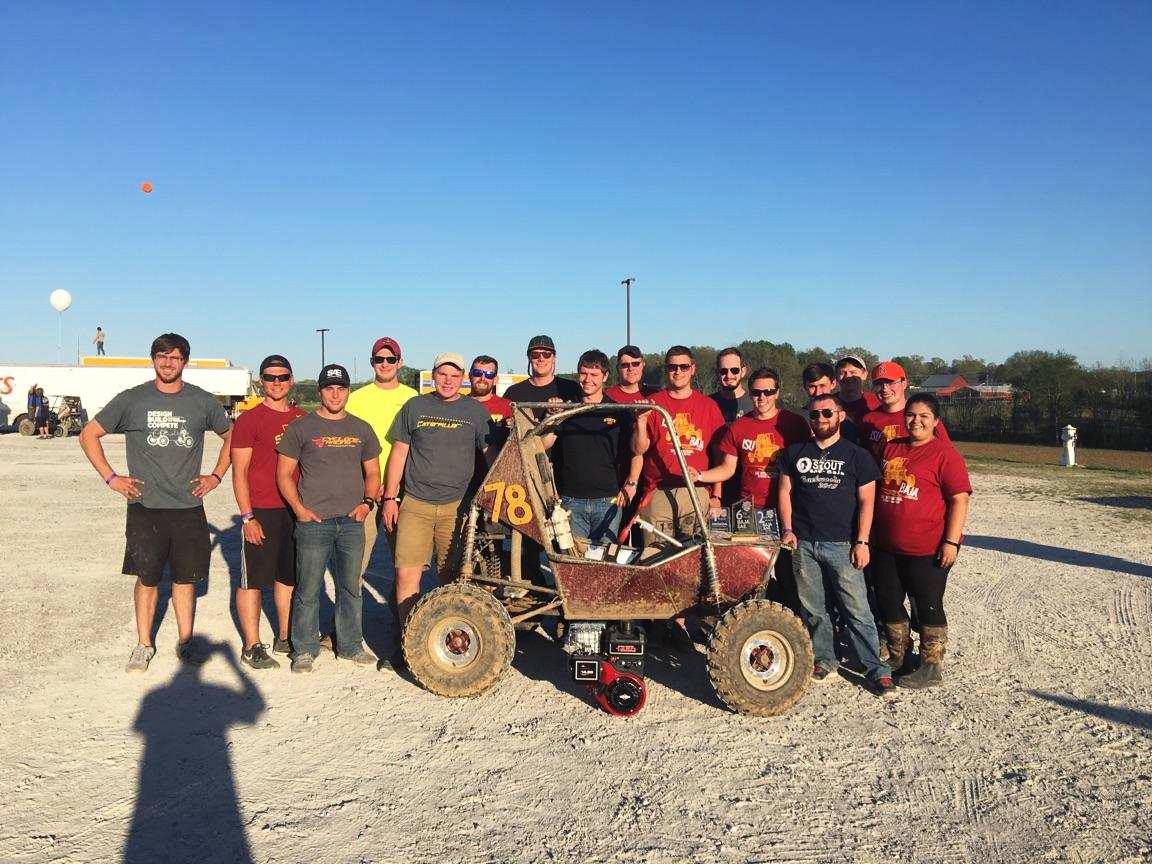 The Iowa State Society of Automotive Engineers (SAE) Baja team, "Cyclone Racing", finished their first competition of the year with a first place win in endurance as well as second place in sales and sixth place overall. The competition, which took place from April 14-17 in Cookeville, Tennessee, included 77 national teams and 11 international teams.
The team's business project director and senior in mechanical engineering, Josh Adams, says that day four of the competition is when teams test their endurance by spending four hours on the track trying to have their vehicle compete as many laps as possible. "If your car breaks, you have to fix it while time is still running and send it back out on the track," Adams says. There are two more competitions this summer and the team's goal is to win all three endurance races, which no Baja team has ever done.
To read the full story by Andria Homewood for the Iowa State Daily, click here.