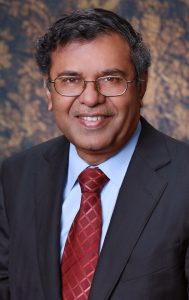 FOR IMMEDIATE RELEASE – March, 15, 2016
Tulsa, OK ― Dr. Sadanand D. Joshi will receive the Society of Petroleum Engineering IOR (Improved Oil Recovery) Pioneer Award at the 2016 SPE IOR Symposium in Tulsa, OK, on April 11, 2016.
The IOR Pioneer Award is given to selected individuals who have made outstanding contributions over the years in the development and application of technology to improve oil recovery. Dr. Joshi is well known for his expertise in horizontal well drilling. His Horizontal Well Technology textbook (PennWell Publishing) is a standard in the field.
Adding to his status as a pioneer is his development of the "Joshi Equation" formula, used worldwide for predicting production rates from horizontal wells, as well as methodologies for calculating decline curves and well-testing equations for horizontal wells.
Dr. Joshi is President of Joshi Technologies International, Inc. (JTI), a Tulsa-based petroleum engineering and production firm, which he founded in 1988. JTI has oil and gas production operations in the US, India, Colombia and Ecuador.
Dr. Joshi received his PhD in Mechanical Engineering from ISU in 1978, and was the recipient of the Anson Marston Medal in 2012.