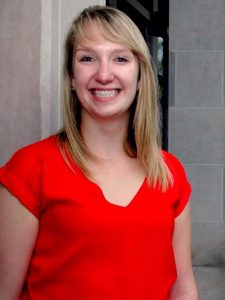 This story was originally posted by Hillary Kletscher with the Des Moines Register. 
When I was in high school, the prospect of going to college was exciting but overwhelming.
I reflect on my final moments in high school as some of the most cherished memories of my life, but there are certainly some things I wish I would have known.
The following things have been the guiding ideals of my college career, and I believe they'll help you as you prepare for yours.
Do care about your grades and the classes you take in high school. Taking hard classes now will make hard classes in college easier. Knowing how to study coming into college will serve you well. And those four years of Spanish will pay off. Seriously, I promise.
Do learn how to make a resume and keep it updated. Talk to your teachers, guidance counselors and parents for a solid base of advice. Then, google it. Google will provide you with step-by-step instructions. Remember to keep things visually simple and highlight your accomplishments.
Do remember academic advisors can be your greatest allies. They will guide you in planning your course schedule throughout college. They are also the people that can vouch for you when you get sick or have a family emergency. They'll help you through the ups and downs of balancing college with the rest of your life.
Do figure out how you're going to pay for college. The FAFSA is worth filling out. Federal loans offer lower interest rates than private alternatives and you don't have to start making payments until six months after college graduation. That seems like a long time away, but you'll thank yourself for six extra months to figure out adult life. Apply for scholarships. This is where caring about your grades and extracurriculars can allow you to shine and provide you with free money for college. Free money is my favorite, and it should be yours too.
Do be the kid who works the hardest. If you work hard, you will stand out in no time. Plus, smart, hard-working people make great group team members and can help you through those homework sets that just don't make sense.
Don't restrict yourself to your comfort zone. Do study abroad, take classes that interest you, try a new sport, and attend cultural events. College is your time to explore the world and discover who you are.
Don'trestrict yourself to your high school friends. Encourage yourself to meet and interact with people who are from different places and backgrounds than you. We all have far more in common than we initially think.
Don'tlive the life that someone else told you to live. The only person your life is accountable to is you. The opinions of your family and friends matter, but you need to do what makes you happy. Your life is yours, and yours alone, to shape and build.
Don'tbe afraid to go into college with an open option and take the time to find what truly ignites your passion. You have time to figure out what you want to do. Take that time and when you find what you love, own it.
Don't be afraid to ask for help. Asking for help makes you vulnerable, and that can be terrifying. But the help and guidance others provide can carry you through the toughest times to times when you can help others.
You're preparing to embark on one of the most rewarding experiences of your life. You've got this.
HILLARY KLETSCHER is from Vesta, Minn., a rural farming community. She is concurrently pursuing a MBA and a Bachelor of Science in Biosystems Engineering from Iowa State University. She enjoys traveling, playing sports, and thought-provoking discussions. She plans to pursue a career in strategy and business development after graduating.