Jordan Barr, William Lindemann and Jill Middendorf are recognized as outstanding students in NSF-supported disciplines
Three students who started their engineering careers at Iowa State were selected for a prestigious research award. The National Science Foundation's Graduate Research Fellowship Program (GRFP) was started in 1952 to encourage involvement in science and engineering and has continued to grow since its inception. Today, it recognizes the outstanding graduates in NSF-supported science, technology and mathematics disciplines.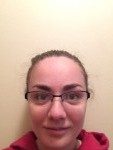 Jordan Barr is a senior at Iowa State in the chemical engineering and mathematics programs, with a minor in nuclear engineering. Her research is under materials science and engineering associate professor Scott Beckman and focuses on alternative refrigeration methods in ferroelectric materials.
Barr initially applied for the program because she wanted flexibility in her research projects as she entered the University of Florida's Ph.D. program in materials science and engineering. She will continue to study alternative energy materials with professor of materials science and engineering Susan Sinnott. "I was very excited to be selected for the award. It shows the hard work I have put into my undergraduate career and the guidance I have received at Iowa State has paid off," said Barr.
Iowa State materials engineering and mathematics senior William Lindemann is currently conducting research with Joseph Shinar (physics), Ruth Shinar (electrical engineering), David Vaknin (physics), Sumit Chaudhary (electrical engineering) and Scott Beckman (materials engineering). He is working on two research projects focused on perovskite solar cells and pyroelectric materials.
Lindemann decided to apply for the research program because he wanted to pursue his multiple research interests, which he will do at the Massachusetts Institute of Technology (MIT) as a Ph.D. student in energy materials or materials for biological applications. "I am very excited to receive the award. It's an honor to be selected and a testament to the tremendous support I've received from my professors, advisors and department," Lindemann commented.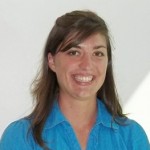 Jill Middendorf, an alumna from Iowa State's mechanical engineering program, also received a graduate research fellowship from NSF. She is currently working on her master's degree in Cornell University's mechanical and aerospace engineering program. Her research focuses on lubrication mechanisms associated with cartilage specifically related to temporomandibular joint, or TMJ, tissue. She is trying to determine the best treatment measures to better identify and treat the unique properties of TMJ disorders.
Middendorf will continue her research as an NSF fellow in her current department with professor of mechanical and aerospace engineering Larry Bonassar. She will also explore how research affects industry by visiting local hospitals and working with corporations. "I'm excited to have more flexibility in my graduate program and be able to spend more time researching," said Middendorf.