Twelve seniors to be honored at graduation ceremony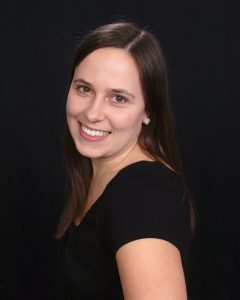 Olivia Janusz, industrial engineering major and concurrent master's degree student, will serve as College of Engineering student marshal during the spring 2015 commencement ceremony. She will be accompanied by Richard Stone, associate professor of industrial and manufacturing systems engineering, as she leads the engineering class into the ceremony held May 8.
The Wilmette, Illinois, native has been involved in the industrial engineering department throughout her adventure at Iowa State. She has been active in the Institute of Industrial Engineers as outreach chair, executive vice president and president. She also has been an industrial engineering ambassador and a peer mentor for the freshman learning community. Other activities include Alpha Pi Mu, WiSE and being a student role model. Additionally, Janusz spent a semester studying Spanish in Seville, Spain.
Research and internships kept Janusz busy, including an honors project on potato peeler design. Her current research in the master's of science program focuses on the ergonomics and design of kitchen utensils. Her internships have spanned Frito Lay and the Boeing Company. While at Frito Lay, she researched how the shape of a Dorito affects the quality of seasoning on the chips and how to increase flat chip design in the future. Last summer, she learned about the aerospace industry working on Boeing's 787 Dreamliner production line, where she improved the vertical tail fin assembly process to be more efficient and ergonomically friendly. Janusz has also served as a teaching assistant.
"In my time at Iowa State, I have had the privilege to learn from an incredible faculty in the IMSE department and collaborate with passionate students throughout the college," Janusz said. "I am thankful for the amazing opportunities I have been given, which have taught me to never stop pursuing your dreams and always keep an open mind. I cannot wait to see what the future holds for the ISU engineering graduates of 2015, and I am truly honored to represent this group."
Janusz will work as an intern for 3M this summer as a human factors engineering intern and will continue her master's studies in the fall.
Outstanding seniors named for spring 2015 are:
Matthew Backes, electrical engineering
Rachel Bearden, biological systems engineering
Caleb Brose, computer engineering
Adam Campbell, software engineering
Taylor Geick, mechanical engineering
Christina Goeddel, chemical engineering
William Lindemann, materials science and engineering
Abhinaya Raghothaman, aerospace engineering
Andrew Reynolds, construction engineering
Jason Schuster, agricultural engineering
Sasha Weir, civil engineering
Matthew Backes, electrical engineering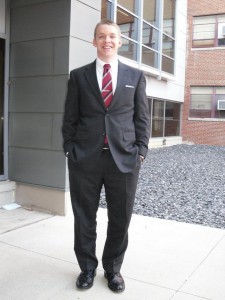 Electrical engineer Matthew Backes, of Elkader, Iowa, has many activities to be proud of from his time at Iowa State, including serving as president of the Iowa State IEEE chapter, president of Best Buddies, public relations chair of the ISU Investment Group and co-founder of the Wind Energy Student Organization. He was also a member of the Eta Kappa Nu honor society. Beyond student organizations, Backes was successful in several nternships as a research assistant at the University of California, Berkeley, as a member of the TIER Group, an undergraduate researcher at the ISU Power and Energy Systems Group, an electrical engineering intern at Burns & McDonnell and an engineering intern at John Deere. His research interests include renewable energy integration and microgrid development. After graduation, Backes will pursue a graduate degree in electrical engineering at the University of Illinois at Urbana-Champaign.
Rachel Bearden, biological systems engineering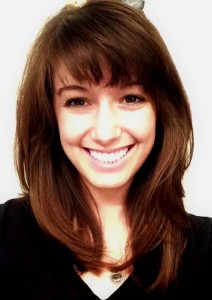 Gladbrook, Iowa, native Rachel Bearden has stayed busy as a biological systems engineering major. Her activities have spanned the engineering college as president of the Alpha Epsilon honor society, graduate student advisor of Biobus, career fair ambassador for ISU Engineering Week and active member of ASABE. In addition to student leadership, Bearden has worked as a process engineering intern and cellulosic ethanol feedstock team intern for Dupont Industrial Biosciences as well as an undergraduate research assistant at the BioCentury Research Farm. Bearden is currently pursuing her master's degree as a concurrent student and is looking forward to continuing her studies in the agricultural and biological systems engineering department.
Caleb Brose, computer engineering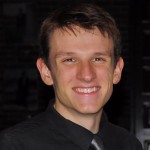 Caleb Brose, computer engineer from Wayland, Iowa, has enjoyed his adventure at Iowa State through student organizations and internships. Brose has remained active as a member of the Information Assurance Student Group and HackISU and he served as Friley Chamberlain Floor Recycling chairperson. As a research assistant, he created a video analysis tool, which has generated data being used in materials science research. He has also been active as a teaching assistant and head peer mentor for the college's learning community. Learning outside the classroom was also important for Brose. During an internship at Garmin, he improved safety features of marine auto-piloting. Brose was also an intern for Microsoft, where he will return as a software development engineer following graduation.
Adam Campbell, software engineering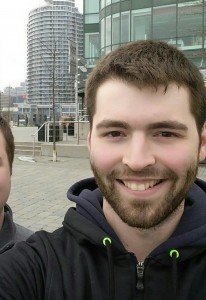 Software engineer Adam Campbell has had a variety of adventures during his time at Iowa State. The native of Allison, Iowa, has been involved in the Freshman Honors Mentor Program, a study abroad program to New Zealand and the Iowa State Juggling and Unicycling Club. Campbell has also worked as an undergraduate teaching assistant and was an intern for the NASA Ames Research Center and VSI Aerospace. He was also selected for the President's Award for Competitive Excellence and the Seward, Ratcliffe & Galloway award. Campbell is excited to join Google in Mountain View, California, after graduation.
Taylor Geick, mechanical engineering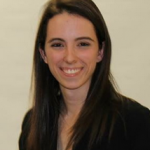 Taylor Geick of Overland Park, Kansas, will be graduating with a degree in mechanical engineering and a minor in sustainability. While at Iowa State, she has ranked within the highest 2 percent of all engineering students each semester and was selected for variety of scholarships, including the Boeing Scholarship in 2013. She has been heavily involved with her sorority, Alpha Sigma Kappa, where she held various leadership positions. Geick was also selected for membership in Rho Lambda, an honor society for sorority women, in 2013. In addition, Geick worked as an undergraduate grader for the mechanical engineering department and as an undergraduate research assistant in the Iowa State's Multiphase Flow Laboratory. She interned with Boeing in Oklahoma City during 2014 as a systems engineer and will return to that position following graduation.
Christina Goeddel, chemical engineering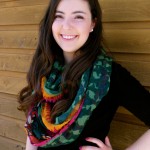 Christina Goeddel of Cedar Rapids, Iowa, is graduating summa cum laude with degrees in chemical engineering and Spanish and with a minor in biology. On campus, she has been an active leader in the Society of Women Engineers, Kappa Kappa Psi Honorary Band Service Fraternity and the ISU Wind Ensemble. She also gained international experience during a semester abroad in Buenos Aires, Argentina. Goeddel will be graduating with honors and served as Freshman Honors leader. She also volunteered with the ChE Ambassador Program and FIRST LEGO League and is a five-year Science Bowl volunteer. Off campus, Goeddel developed professionally as an intern for Cargill and General Mills. At Iowa State, she worked in several labs as a research assistant, including a summer and several semesters with CBE professor Derrick Rollins. Following graduation, Goeddel will pursue a career at General Mills as a quality associate in Wellston, Ohio.
William Lindemann, materials engineering
Materials engineering major William Lindemann, of Champaign, Illinois, served as secretary and president of Keramos, a student group that recognizes outstanding achievements in the ceramics field, as well as a peer mentor for the materials engineering learning community. He was awarded the Barry M. Goldwater scholarship, the NSF Graduate Fellowship and was a finalist for the Hertz Fellowship in 2015. He was also the first-named author in papers published in Organic Electronics and Applied Physics Letters. His research has spanned many organizations, including as a research assistant for Iowa State, in the Research Experience for Undergraduates program at the University of Minnesota and at the Department of Energy as a science undergraduate laboratory intern. After graduating, Lindemann will pursue graduate studies at MIT.
Abhinaya Raghothaman, aerospace engineering
Abhinaya Raghothaman, of Dubuque, Iowa, will graduate with a degree in aerospace engineering. While at Iowa State, she has been involved with the American Institute of Aeronautics and Astronautics, Sigma Gamma Tau Honor Society and the Program for Women in Science and Engineering. Raghothaman was selected for Dean's List multiple semesters and has been recognized with many academic scholarships such as the Academic Recognition Award, Janice L. Davison Scholarship and McGraw-Hill's George Terry Scholarship. She was also selected for the Rolls-Royce Senior Design Project as well as the 2014 Boeing Design Challenge group to develop a personal air vehicle. Raghothaman's professional experience includes three internships: she worked as a physical sciences intern for the McGraw-Hill Company, a quality engineering intern for John Deere and most recently, as an aerodynamics performance engineering intern for Boeing. She will continue her career as an aerodynamics engineer with Boeing following graduation.
Andrew Reynolds, construction engineering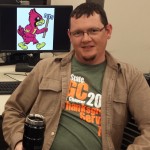 Andrew Reynolds, of Ames, Iowa, is a construction engineering major who has been involved in the Associated Schools of Construction Regional Competition and the Associated General Contractors student chapter. As a member of AGC, he was selected as member of the month in October 2012, outstanding sophomore member for 2012-13 and served on cabinet as community service representative and president. In addition to being involved with student organizations, Reynolds has been an undergraduate research assistant to CCEE professor Douglas Gransberg and interned with Peterson Contractors, Inc., and Ames Construction, Inc. Reynolds is looking forward to working as a project engineer for Ames Construction after graduation.
Jason Schuster, agricultural engineering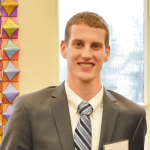 Jason Schuster, agricultural engineering major of Zwingle, Iowa, held several leadership positions during his adventure at Iowa State, including the American Society of Agricultural and Biological Engineers, the Big Event co-chair, VEISHEA executive board and operations committee, as well as serving as a tutor, peer mentor and teaching assistant for the ABE department. Schuster has also worked as a research assistant for Iowa State Extension and Outreach Farm Energy Initiative. Schuster was recognized for a number of academic honors, including Cardinal Key Honor Society, Alpha Epsilon, President's Leadership Initiative Award and ISU Community Service. He gained valuable experience interning at John Deere for two summers in manufacturing engineering and product test and evaluation within the large tractor division. After graduation, Schuster will continue his studies at Iowa State, pursuing a master's of science in agricultural engineering.
Sasha Weir, civil engineering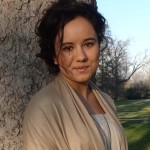 Sasha Weir, from Mitchellville, Iowa, is graduating magna cum laude in civil engineering. She has served as an E-Week Ambassador, leader in outreach for Civil Ladies, mentor for the George Washington Carver Academy and president of the Adventists' Student Association. In addition, she was a member of the Society of Women Engineers, Program for Women in Science and Engineering, the American Society of Civil Engineers and the Undergraduate Student Advisory Panel for the CCEE Department. Furthermore, she studied abroad in China at Zhejiang University and in Spain through WiSE. While at ISU, Weir interned for the Iowa Department of Transportation in the Office of Traffic and Safety and in the Office of Bridges and Structures. She also interned with Burns & McDonnell in their Energy Department, primarily working on structural design for Kansas City Power and Light. After graduation, she will continue her career with Burns & McDonnell in their Energy Department as an assistant structural engineer while pursuing her master's in structural engineering.