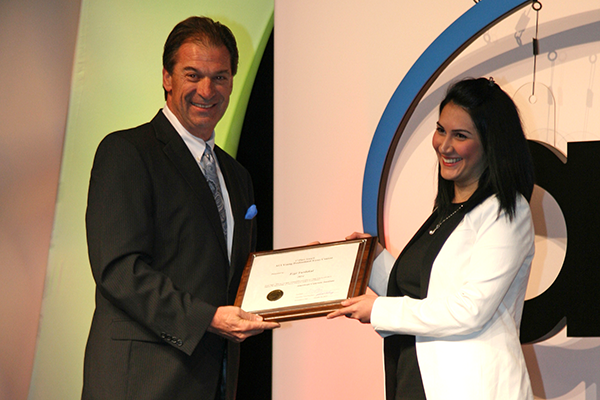 Ezgi Yurdakul (MSCE'10, PhDCE'13) won the 2014 American Concrete Institute (ACI) Young Professional Essay Contest. ACI honored her essay on correcting misconceptions about sustainability in concrete structures, bridges and pavements.
"Although we have developed many things that help build today's world, we have overlooked some key principles of sustainability," Yurdakul said. Her essay raises attention on assuring the performance and longevity of concrete structures, including the involvement of every engineer, scientist and technician working on a project.
The essay contest was open to those employed in the concrete- or construction-related industry for less than eight years. Yurdakul received $400 and a free registration to the Fall 2014 ACI Convention, where she received the award. That convention was held Oct. 26-30, 2014, in Washington, D.C.
Yurdakul is a concrete scientist for W. R. Grace & Company in Boston, Mass. She graduated from Iowa State with her doctorate, writing a dissertation on proportioning for performance-based concrete pavement mixtures. She also earned a master's degree at Iowa State and a bachelor's degree at Yildiz Technical University, Turkey.