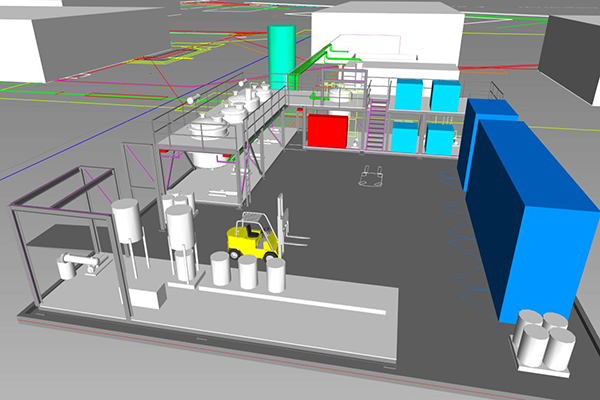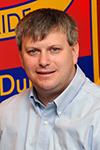 Iowa State University's Departments of Civil, Construction and Environmental Engineering (CCEE) and Chemical and Biological Engineering (CBE) have worked together to foster research partnerships with industry over the past several years.
Gerald and Audrey Olson Professor in Engineering Chris Williams, CBE Associate Professor Eric Cochran, and their research groups have led efforts to develop a family of new bio-based polymers derived from vegetable oils. Their work has culminated in the construction and operation of an industrial scale pilot plant, built by St. Louis-based EPIC Systems, that will be located at the BioCentury Research Farm just east of Boone, Iowa.
Williams and Cochran have collaborated with Argo Genesis Chemical, LLC, an affiliated company of Seneca Petroleum in Crestwood, Ill., on the construction of the plant and associated research. "The 500-kilogram-per-day pilot plant will allow us to produce sufficient quantities of biopolymers," Williams said. "These biopolymers will be used for evaluation in several different industries, including the asphalt paving, adhesive, and packaging materials industries through demonstration scale projects."
The viability of this technology evolved from triglycerides available in soybean oil, which is abundant in Iowa. The investment from Iowa's soybean farmers, through the Iowa Soybean Association and the U.S. Soybean Board, has been important to the advancement of these biopolymer technologies.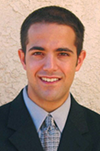 The biopolymers are derived from domestically sourced vegetable oils and are bio-advantaged materials over butadiene (a material that must be imported from Europe and Asia), that has traditionally been used to make thermoplastic elastomers. "It is gratifying to see that our biopolymer technologies are cleaner, safer, and more cost-effective than the crude-petroleum-derived butadiene," Cochran said.
The pilot plant will be operational in summer 2015. Demonstration asphalt paving projects are planned, followed by projects on adhesives and packaging material. "It has been, and will continue to be, exciting to bring together numerous companies, governmental agencies and trade associations to collaboratively develop and commercialize our research products," Williams said.