Mechanical engineering alumna awarded Tau Beta Pi Laureate award
Marching band, Dance Marathon, Tau Beta Pi and study abroad were just a few things Lisa Garrett participated in during her undergraduate career at Iowa State. Because of her diverse interests and excelling beyond engineering, Tau Beta Pi named her a Laureate. In October, Garrett will be honored at the annual Tau Beta Pi convention in Spokane, Washington.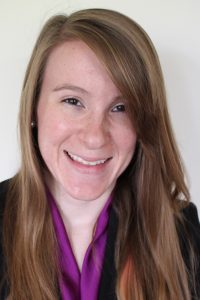 Garrett is proud to have been nominated for the award. "It is a really big honor to me because Tau Beta Pi focuses on engineering, and this award recognizes students for being involved in things outside of our studies."
For Garrett, music was one of the highlights of her undergraduate career. She was involved in Iowa State marching band, where she played alto saxophone for three years and served on staff for the 2012-2013 school year. In fact, her favorite memory was having a great seat for the Cyclone's victory over #2 Oklahoma State in 2011.
Garrett was also involved in the honorary band service fraternity, Kappa Kappa Psi, serving as president in 2012-2013. Additionally, she was in the women's basketball pep band and got to travel to Spokane, Washington, and Dallas, Texas, to play during two tournaments.
She also participated in intramural activities and studied abroad in Wales.
Choosing mechanical engineering as her major was an easy decision, "I really liked math and science growing up, so I thought it would be a good way to use my skills in a way that would be beneficial to the world. That's initially why I chose mechanical engineering."
But she stuck with the major for other reasons. She loved making friends in the mechanical engineering department, many of which she stayed up late with while studying for tests. Garrett also believes her success in life, including law school applications, comes from her major choice as well. "They teach a lot of problem solving, and it's helpful to be able to apply those critical thinking skills you learn in mechanical engineering to different parts of life."
Garrett is attending law school at the University of Texas in Austin, Texas. She plans to go into environmental law after getting her law degree.