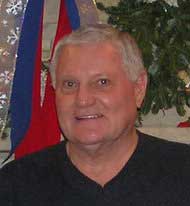 C G "Turk" Therkildsen, a Department of Industrial Engineering alumnus, reflects on how the IMSE department has grown over the years.
My return to Iowa State for the Class of '59 Alumni Days became an awesome experience. I had emailed IMSE after reading the news article about Bob Walkup and his father's motto, "Engineers can do anything. It's that simple." Bob's father, Professor Joe Walkup, was the head of the Department of Industrial Engineering when I graduated. A detailed response to my email offered me a tour of IMSE and meetings with faculty and students while I was on campus for the reunion.
On the afternoon of Thursday, May 15, I visited the IMSE department. I received a warm welcome from Janis Terpenny, IMSE Chair and Joseph Walkup Professor. I was provided a tour of the many outstanding labs by Associate Professor Frank Peters, enjoyed an open forum with several students and concluded with a very interesting conversation with Professor Terpenny that ran well beyond plan.
I can only say the IMSE department is phenomenal. In particular, the labs are unimaginably capable and advanced. Young people graduating ISU IMSE are well prepared to immediately contribute and be productive.
My congratulations to Professor Terpenny, faculty and staff. Together, you have elevated the bar for every engineering discipline.