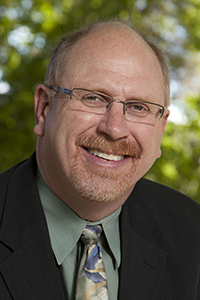 David Sanders (BSCE'84) was recently named a 2014 University of Nevada-Reno Foundation Professor in recognition of his outstanding research and teaching achievements.
Sanders joined University of Nevada-Reno's Department of Civil and Environmental Engineering as an assistant professor in 1990. His research lies in behavior and design of structural concrete with an emphasis in the seismic performance of bridges. He has conducted extensive research in the seismic evaluation, design, strengthening and repair of bridges, including large-scale component and system experiments and analysis. Throughout the years, Sanders has garnered several national accolades, including American Society of Civil Engineers Fellow (2010), American Concrete Institute Fellow (2000), Iowa State University's Professional Progress in Engineering Award (2006), and Iowa State University's Outstanding Young Alumni Award (2000).
Fouad Fanous, professor in civil, construction and environmental engineering (CCEE) at Iowa State, recently appointed Sanders a keynote speaker at the first International Conference on Infrastructure Management, Assessment and Rehabilitation Techniques, held in United Arab Emirates last March. Read more about this collaboration here.
Sanders was named chair-elect of University of Nevada-Reno's Faculty Senate. He will serve as the senate's chair during the 2015-2016 academic year.
Sanders is the son of CCEE Professor Emeritus Wallace Sanders. Wallace Sanders taught structural engineering at Iowa State from 1964 to 1998. Wallace Sanders also served as associate dean for the College Engineering during his 34-year tenure.