Iowa State University's Department of Electrical and Computer Engineering and the Information Assurance Center will expand their Information Assurance Graduate Program and Cyber Defense Competition to include a Cyber-Physical System (CPS) Security focus beginning in the fall 2014 semester.
The expansion will improve two premiere components of the department's cybersecurity and information assurance education initiatives. These initiatives helped earn Iowa State's re-designation as a National Center of Academic Excellence in Information Assurance/Cyber Defense Education by the National Security Agency (NSA) and the Department of Homeland Security (DHS).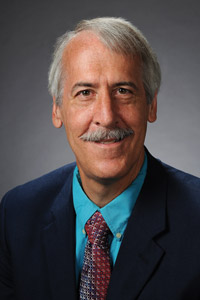 "Adding a cyber-physical component to our lineup of cyber defense competitions (CDC) enables Iowa State to maintain its leadership in inquiry-based cyber defense competitions," said Doug Jacobson, University Professor and Director of the Iowa State Information Assurance Center. "Our CPS-based CDC will become a model for other schools across the country and will be included in our nationwide release of the CDC software."
The Information Assurance Graduate Program will feature a new course and will update existing courses to reflect the program's increased focus on cyber-physical security. Iowa State has one of the nation's oldest information assurance graduate programs and these additions provide students with additional options.
"The new cyber-physical focus area in the graduate information assurance degree program will provide students a unique opportunity to gain knowledge of CPS security and enter the workforce better able to secure the nation's critical infrastructure," said Jacobson.
The updated cyber defense competition and curriculum expansion come as a direct result of Iowa State's participation in the SmartAmerica Challenge organized by the White House Presidential Innovation Fellows program. As part of a team that includes a number of industry partners (Scitor Corporation, National Instruments) and national laboratories (MITRE Corporation and NREL) along with the University of Southern California's Information Science Institute (USC/ISI), North Carolina State University, Penn State University, and the University of North Carolina at Chapel Hill, Iowa State is working to strengthen the security and resiliency of power grids against cyber-attacks using state-of-the-art CPS platforms, algorithms, and tools enabled by integrated, extensible testbeds.
Iowa State is the home of PowerCyber, a state-of-the-art CPS Security Testbed for the Smart Grid. Supported by the National Science Foundation, PowerCyber integrates industry-grade cyber and power system hardware and software through a hybrid testbed environment composed of real, emulated and simulated components. One of the goals of the team's SmartAmerica Challenge project is to demonstrate the synergistic capabilities of PowerCyber and DETER, the University of Southern California's large-scale cyber security testbed. Using the capabilities of both testbeds, the team is developing secure CPS architectures and secure wide-area monitoring-protection-control algorithms, in addition to conducting realistic attack-defense experiments and accelerating the transition of CPS security theory into practice.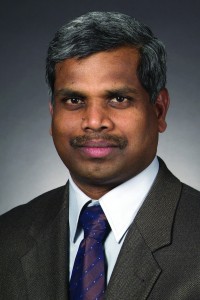 "The SmartAmerica Challenge provided an ideal platform to develop this futuristic research initiative," said Manimaran Govindarasu, Mehl Professor and Associate Chair of ECpE. "It also laid out an excellent process for synergistic collaboration among academia, industry and national laboratories. This collaboration to envision and develop technology building blocks and educational programs will transform society."
Govindarasu will demonstrate the team's research accomplishments and initiatives at the 2014 SmartAmerica Expo at the Washington DC Convention Center on June 11.