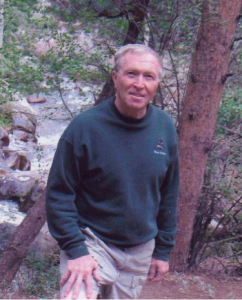 Written by William Ellingson (BSAerE'62) with input from Neil Woodley (BSEE'61 and MSEE'65)
Most of us witnessed the 2013 floods that devastated Colorado by watching TV news. However, one Iowa State engineering alumnus was a first-hand observer and also one of the first responders. Neil Woodley, BSEE'61 and MSEE'65, is a full-time resident of Estes Park. I have known Neil for many years, and this is his story.
During the early morning hours of Thursday, Sept. 12, as the rain continued to fall, it was clear a major flood disaster was taking shape. Twelve to 19 inches of rain were finally recorded for the week in a place where 30 inches of rain in a whole year is normal. All residents of low-lying areas along the several waterways—Fish Creek, the Big Thompson, St. Vrain, and Fall Rivers— were being evacuated by the Estes Park Volunteer Fire Department.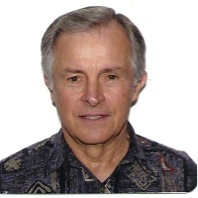 "The full impact of what was happening to all of us was not apparent until it was announced that all of the major roadways into the Estes Valley had been washed out by the flood," said Woodley. These included US highways 34 and 36, as well as Colorado Highway 7 and County Road 43 (to Glen Haven).
As the days wore on, food and other necessities began to quickly disappear from the shelves of the local super market. Emergency and medical supplies at hardware stores and pharmacies were quickly gone. Gasoline was not to be found at any of the operating service stations.
As it happens, Woodley lives next door to the director of utilities for the town of Estes Park. The director's wife, a native of Ames, Iowa, Sara (Trunnell) Bergsten, suggested to her husband, who was by then totally overworked managing the devastation, that he give their neighbor a call to see if he would be willing to help the light and power department in its disaster recovery effort.
Woodley willingly said "yes" and went to work that very day. He is no stranger to disaster recovery efforts having been previously involved in restoration work as part of the Hurricane Iniki recovery on Kauai (Hawaii) in 1992 and the Indian Ocean tsunami of 2004 on the SE coast of India.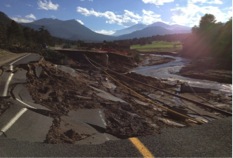 At the point when Woodley got involved, the Estes Park Light and Power Department (EP-L&P) was working to restore nine major outage areas, the largest being a housing development in a mountainous area known as The Retreat, consisting of 232 homes.
The radial 3-phase, 15-kV feed to The Retreat was totally destroyed along with County Highway 43 from Estes Park through Glen Haven to Drake. A major mountain ridge separates The Retreat from Glen Haven.
After hiking the ridge and directly observing the options available, it was apparent that placing a temporary cable from Glen Haven over to The Retreat by surface means would be a difficult physical challenge, not to mention the environmental impact. Furthermore, power had yet to be restored from Estes Park to Glen Haven.
With planning completed on an emergency basis, EP-L&P conducted a helicopter operation to safely lay a temporary high-voltage cable across the ridge separating Glen Haven from The Retreat.
The Vietnam-era Huey helicopter, with its 3,000 pound lift capability (at 8,000 foot elevation) carried 16 linemen, 1,600 pounds of cable trailer, and 2,400 pounds of cable reels to the ridge top, and then pulled the 2,600 foot cable down each side of the ridge (for a total of 5,200 feet).
It was an awesome demonstration of skill (pilot), courage (linemen) and technology.
The cable was connected and energized three days later to bring power to the customers who had been out of service since the flood.
The effort to restore power has been rewarded by many expressions of gratitude from residents all over the impacted area.
Woodley knows that many ISU graduates all over the world willingly volunteer their services when crises occur and disasters leave many vulnerable. He is hopeful that his experience during the Colorado Flood disaster of 2013 will encourage others to do the right thing and get involved.