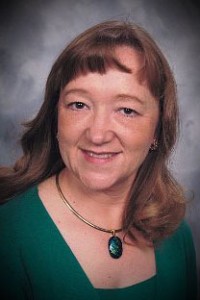 The Department of Chemical and Biological Engineering at Iowa State University will host Joan Brennecke, Keating-Crawford Professor of Chemical and Biomolecular Engineering at University of Notre Dame, to lead the 2013-2014 L. K. Doraiswamy Honor Lectureship in Chemical Engineering. The presentation begins 11 a.m. Thursday, Nov. 21, in 171 Durham Center on Iowa State University campus. This is a free event, and the public are encouraged to attend.
Brennecke will present on applications of ionic liquids in the energy field. She has garnered many accomplishments in her career: National Academy of Engineering (2012) and Professional Progress Award from the American Institute of Chemical Engineers (2006), among several others. Brennecke also is the director of the Center for Sustainable Energy at Notre Dame (cSEND). Her primary research interests include measurement and modeling of thermodynamics, thermophysical properties, phase behavior and separations.
The L. K. Doraiswamy Honor Lectureship in Chemical Engineering was established in 1998 with inaugural lecturer James Wei of Princeton University. Every year since, an internationally renowned chemical engineer has presented a lecture both at Iowa State University and the National Chemical Laboratory in Pune, India. The lecture date for this year's talk at India's National Chemical Laboratory is yet to be determined.
The lectureship honors L. K. Doraiswamy, a former Anson Marston Distinguished Professor in the Iowa State University chemical engineering program (1989-2001) and director of India's National Chemical Laboratory (1978-1989). Doraiswamy was a global leader in chemical reaction engineering, having written six highly acclaimed textbooks and published over 170 articles. He received many top awards and honors, including election to the National Academy of Engineering in 2010 and the Padma Bhushan of Government of India award in 1990. Doraiswamy died in 2012 at age 85.
Contacts:
Andrew C. Hillier, Wilkinson Professor of Interdisciplinary Engineering and Chair of the Department of Chemical and Biological Engineering, 515 294-3678, hillier@iastate.edu
Linda Edson, Program Assistant II, Department of Chemical and Biological Engineering, 515 294-1660, lkedson@iastate.edu
Chris Neary, Communications Specialist II, Department of Chemical and Biological Engineering, Department of Civil, Construction and Environmental Engineering, 515 294-8312, cneary@iastate.edu