The following is an excerpt from Tennessee State University News Service, dated Sept. 4, 2013: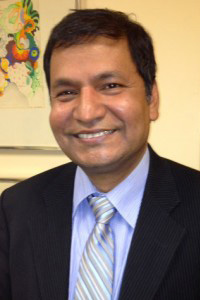 The College of Engineering at Tennessee State University recently named Dr. Gouranga Banik as head of civil and architectural engineering. He assumed his current position August 15. Most recently, Banik served as President and CEO for Bencons LLC, a private engineering services company. His previous experience also includes serving as professor of construction management at Southern Polytechnic State University from 1998 until 2012.
Banik's research focuses on sustainability, infrastructure systems and engineering education. He has ideas on how to infuse the undergraduate curriculum with interdisciplinary and project-based learning; promoting innovative research in critical areas of the built environment and developing cooperative relationships with leaders in the region's engineering and construction industry to help promote an adaptive, sustainability-conscious industry framework. Being a certified project manager and professional engineer, Banik developed qualities and competencies to plan, manage, lead programs and projects to a successful end.
Banik earned a Ph.D. in Civil Engineering from Iowa State University (1998), an M.S. in Project Management from University of Manchester-Institute of Science & Technology (United Kingdom), and a B.S. and M.S. in Civil Engineering from the Bangladesh University of Engineering & Technology. As a registered professional engineer, he is a Fellow of the American Society of Civil Engineers, and a member of  the Construction Institute, Transportation Research Board, and the American Society for Engineering Education.