Iowa State University engineering students thinking about what to do this summer still have a chance to combine work experience or study with summer travel abroad. The College of Engineering's Office of International Engagement is currently accepting applications for a variety of programs.
Shannon Miner, adviser and coordinator for international engagement, said international travel is a valuable addition to an engineering degree.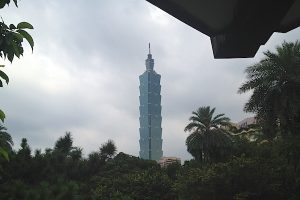 "A study or work abroad experience for engineering students will be helpful for them whether they choose to go into academia or into industry," Miner said. "They learn how to navigate an unfamiliar culture and approach problem solving in different ways."
In one such program, new to the College of Engineering last year, National Tsing Hua University hosted four Iowa State engineering students: Michael Dembinski, a junior in aerospace engineering; Kyle Eick, a senior in aerospace engineering; Peter Joers, a junior in chemical engineering; and Alain Gilles, a junior in industrial engineering.
Miner said the students selected for this opportunity are chosen from all engineering disciplines to spend two months over the summer working in research while partnered with a faculty member at NTHU, an institution with a strong reputation in sciences and engineering.
Mufit Akinc, interim dean of the College of Engineering and professor in charge of international engagement, said the partnership between Iowa State and NTHU grew from academic interactions between Iowa State Senior Vice President and Provost Jonathan Wickert and NTHU Associate Professor of Power Mechanical Engineering James Chang.
The students worked on a variety of research projects ranging from airflow in hard drives to microturbo generators and microturbo jet engines, water turbines, compressed air turbines, and OLED devices.
While research work was conducted mostly in English, outside the doors of the laboratories was a rich Taiwanese culture to explore.
"Student life at Tsing Hua seemed very active and intense. At ten o'clock at night, you'd see people on campus practicing musical instruments, studying, working hard," said Eick. The four lived on campus during the internship.
The language difference didn't prove a barrier, said Joers, but instead an avenue for meeting people.
"I was a little apprehensive at first because I don't speak Chinese and the graduate students in the lab spoke minimal English. But it was okay. My research group was very welcoming, and the students went out of their way to show me around and help me." Joers said.
Gilles said seeing your own culture through the eyes of another was enlightening.
"It was interesting to see where western commercialism showed up in Taiwan. McDonald's was just the same as at home," said Gilles. "There are 7-Elevens everywhere. It became a running joke to us because there's one on every corner."
While Eick said the difference between Eastern and Western culture was at times "startling," Dembinski said the familiar element was engineering.
"I found the research work to be similar to what I've experienced at Iowa State. I think that while the immersion in another culture was enjoyable and valuable, it was also great to realize that science and engineering are a universal language. It doesn't change, no matter where you go."
Information about this and other study and work abroad programs can be found at the college's international engagement website: