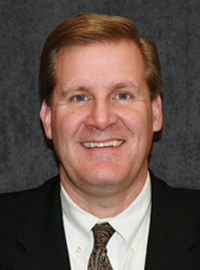 A new master's program in engineering management will soon be offered at Iowa State. The master's degree, which was recently approved by the Iowa Board of Regents, consists of 30 credits, split evenly between courses from the College of Engineering and the College of Business.
"Creating the program was initially motivated by our engineering alumni in industry," explained Gary Mirka, associate dean for undergraduate and graduate education and John Ryder Professor of Engineering. "We've found a lot of our alumni who have passed entry-level positions and moved into management are interested in getting more formal training."
In the past, a popular option for alumni has been to enroll in the master's of business administration program that is housed in the College of Business, giving them insight into management and other business-related concepts. But many engineers want a more direct connection between their education and their profession. And so, the engineering management master's degree was developed.
The curriculum offers the engineering perspective behind management by providing skills in project management, production systems management, and technology management. It will be open to all qualifying students with an engineering degree.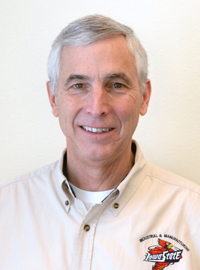 "We are in the process of delivering all these courses through distance education so we can provide sessions online over a period of years to engineers already in industry, located all over the world," Mirka said.
Doug Gemmill, associate professor of industrial and manufacturing systems engineering (IMSE), was a strong advocate in the creation of the curriculum. His heavy involvement in the systems engineering master's degree gave him insight into how to develop and run a distance education program.
"Doug really influenced the program in identifying the initial interest through his interactions with industry as well as pinpointing courses that were already offered in both the College of Engineering and College of Business that could meet the needs of the students," explained Mirka.
An important part of the approval process involved reaching out to the state's regent institutions to ensure there was no overlap in similar programs.
"Their support indicates that this is a new opportunity for the state of Iowa," Mirka said. "It gives us a good idea of the success we will see."
Mirka anticipates being able to officially offer the master's degree in January 2013. He says the college expects an average of 20 students will enroll in the first year, growing to around 100 within the first five years.
"Although fairly far down the road, this program may open doors for future growth in engineering management," said Mirka. "A couple things that may come from this is the development of an engineering management minor or a graduate certificate, but for now we are focusing on getting the master's degree established and making a name for ourselves in engineering management."