Two Iowa State University College of Engineering (CoE) faculty members have been named 2012 American Society for Engineering Education (ASEE) Fellows, a feat only six others from the CoE have achieved since the organization was founded in 1893.
The selection of Larry Genalo, University Professor of materials science and engineering (MSE), and Diane Rover, professor of electrical and computer engineering (ECpE), as ASEE Fellows marks the first time in six years that a CoE faculty member has joined the ranks of ASEE Fellow, as well as the first time two CoE members have been named Fellow in the same year.
The Fellow Grade of Membership is bestowed upon active ASEE members "in recognition of outstanding contributions to engineering or engineering technology education."
Genalo's dedication to engineering education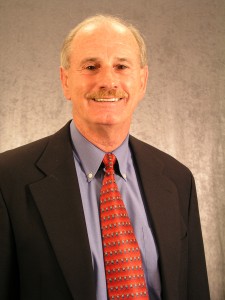 Genalo's selection was no doubt the result of a seasoned career committed to promoting engineering education through research and programs.
"I heard I had been nominated so it wasn't a total surprise, but I was surprised I was offered the fellowship and equally honored," Genalo explained. "It means a lot to me because of my high level of involvement with ASEE over the past thirty years."
Genalo has been an active member of ASEE, but his most notable contributions have been his appointment as chair of several divisions, as well as helping create and chair a new division. While in the Division for Engineering Graphics and Design, Genalo and his colleagues established a freshman program constituent committee, which later became a division when membership was large enough.
In 1991, he also chaired the Division for Experimentation and Laboratory-Oriented Studies (DELOS) that focused on all engineering lab classes. During this time, he started a new session at the ASEE Annual Conference called the National Science Foundation (NSF) Grantees Poster Session, where he invited scholars who had won grants in NSF's Instrumentation of Laboratory Improvement (ILI) program to present. About 20 to 30 grantees attended, peaking NSF's interest in the session.
"The NSF program director asked me to write a proposal because they wanted to fund the session to make it bigger and better, and provide support to continue the success of the session," Genalo said.
NSF has funded the poster session for the last 19 years, and the program continues to grow. Some years, over 100 grantees have participated, making it difficult to manage for the annual rotation of new DELOS chairs each year. In response, ASEE created a division and named Genalo the all-time program chair.
Outside of ASEE, Genalo devotes much of his time to teaching and scholarly research. Over the years, he has led several honors courses and seminars, including a seminar called "Can engineering solve all the world's problems?" for Socrates Café, a weekly meeting where students talk about a specialized topic.
For the seminar, he brought in several speakers to discuss the world's problems, including Dan Shechtman, Nobel laureate, MSE professor, research scientist for the U.S. Department of Energy's Ames Laboratory, and the Philip Tobias Professor of Materials Science at the Technion–Israel Institute of Technology, who talked about making engineering entrepreneurial.
Genalo also created Toying with TechnologySM, a program that teaches elementary education majors about engineering and how to create lesson plans that incorporate engineering principles. The three-credit course, first offered in 1996, also includes practice teaching at surrounding Ames area schools.
"We want more engineering students in the future, and research says you need to get to those students when they are in upper elementary, before they even get to middle school, because that's when they start making decisions about math and science," explained Genalo. "We want to start an interest in these subjects as soon as we can."
Accompanying his recent fellowship, Genalo has received several awards and honors as a result of his commitment to education, including being named University Professor in 2009, Educator of the Year by the Technology Association of Iowa in 2006, the State of Iowa Regents Excellence Award in 1996, and the AMOCO Foundation Award for Outstanding Teaching in 1993.
Rover promotes student success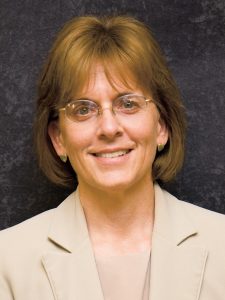 Rover was selected as ASEE Fellow for her "contributions to engineering and computing education, administrative and program leadership, broadening participation in engineering, and service to ASEE." She was nominated by her long-time mentor Ed Jones, ECpE professor emeritus.
"There's a distinct feeling of fulfillment to be recognized by your peers with fellow status," she said. "But having Ed Jones, who introduced me to the field and served as a role-model for teaching, nominate me makes the selection doubly special."
Within ASEE, Rover has been involved in many positions that include chair, program chair, secretary and treasurer, and chair elect of the Electrical and Computer Engineering division (ECE); senior associate editor for the ASEE Journal of Engineering Education; as well as serving as a volunteer at various conferences.
Her contributions to Iowa State are equally impressive. Rover, a veteran Cyclone who received her entire education from Iowa State (BSCS'84; MSCpE'86; PhDCpE'89), has held the positions of ECpE professor; CoE associate dean for academic and student affairs; and associate chair for undergraduate programs in ECpE.
Throughout her years at Iowa State, she has taught several courses in computer engineering, and conducted research on the design and analysis of computer systems as well as various aspects of engineering education.
Most recently, Rover and her computer systems research team have been investigating system-level design methods for high-performance embedded systems, while her educational research group has been investigating factors that affect student success and working on innovations in curriculum.
Her educational research has led to several NSF-funded projects, such as the E2020 Scholars Program; Student Enrollment and Engagement through Connections (SEEC); Strengthening the Professoriate (SP@ISU); and the Iowa-Illinois-Nebraska STEM Partnership for Innovation in Research and Education. Each of the projects aims to recruit and retain students in engineering and STEM majors, an initiative Rover strongly supports.
In addition to her honorable selection as ASEE Fellow, Rover has received several awards for her work in engineering education, including the National Science Foundation Early Career Award, which was coupled with a grant that enabled her to develop her scholarship in teaching and learning.
Rover said the gratitude of students is also high on her list of honors, but her children's success at Iowa State has been among her proudest achievements, as her daughter is a BSChemE'11 graduate and her son a sophomore in mechanical engineering.
"While not a career accomplishment, it's hard to imagine a more satisfying reward," she said.