Three space pioneers and Iowa natives have been selected as 2012 distinguished alumni by the Iowa State University College of Engineering's Department of Aerospace Engineering.
Stephen Bales, LeRoy Cain, and L. Michael Weeks will be honored April 13 at the department's Distinguished Alumni Ceremony.
Stephen Bales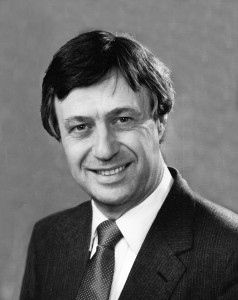 Space flight pioneer
Bales, a native of Ottumwa, Iowa, holds a bachelor's degree in aerospace engineering from Iowa State (1964) and a MBA from the University of Houston. He joined NASA in 1964 in the Flight Dynamics branch as a guidance officer and worked multiple missions as flight controller for the Gemini and Apollo programs. His steady, split-second decision making in the mission critical final approach of the lunar lander during Apollo 11 paved the way for Neil Armstrong's "giant leap for mankind."
Bales subsequently served as division chief, Systems Division; assistant director, Mission Operations; and deputy director, Space Operations Management Office during a distinguished 32-year NASA career. He has received numerous individual awards during his career, as well as accepting the NASA Group Achievement Award in 1969 from President Richard Nixon on behalf of the Apollo 11 mission team. Since leaving NASA, he has lead several chemical companies, including Lord's Additives, LLC, which he currently co-owns and operates.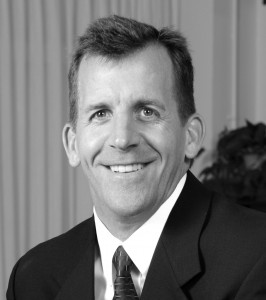 LeRoy E. Cain
Space shuttle flight director
A native of Dubuque, Iowa, Cain earned a bachelor's degree in aerospace engineering from Iowa State in 1988. He began his career with the Rockwell Shuttle Operations Company at the Johnson Space Center, joined NASA in 1991 as a space shuttle flight controller, and was selected to be a flight director in the class of 1998. Cain directed 17 shuttle missions in all phases of flight, serving as the ascent flight director for six missions and entry flight director for eight missions. He subsequently served as manager of launch integration at Kennedy Space Center, responsible for all shuttle operations.
Cain returned to Houston in 2008, where he served as deputy program manager for the space shuttle through the completion of the program in 2011. He is now chief of staff to the deputy associate administrator for Exploration Planning, where he oversees the development of the new space launch system led by Marshall Spaceflight Center; the Orion multi-purpose crew vehicle led by the Johnson Space Center; and the Ground and Launch Systems development programs at the Kennedy Space Center.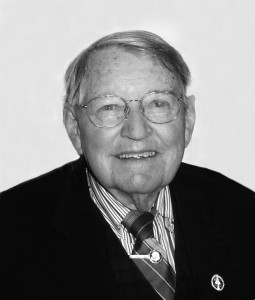 L. Michael Weeks
A 56-year career with Mercury, Gemini, Apollo and space shuttle programs
A native of the Ames, Iowa area, Weeks began his career at Iowa State teaching in the Department of Mathematics for $3 per day, eventually receiving a bachelor's in civil engineering in 1943. He moved to McDonnell Aircraft in St. Louis where he served as chief engineer. More than 5000 F-4 Phantom aircraft were delivered worldwide during his tenure there. Weeks began working on McDonnell Project 7969 in 1956, which culminated with the award of Project Mercury in 1959. He had major roles in both the Mercury and Gemini space programs.
After 17 years, Weeks left McDonnell for the Aerospace Corporation, moving into a hotel in Washington, DC for nine months to help define the mission to the moon that ultimately became Apollo. After 10 years at Aerospace, he joined IBM as second in command of the Oswego Facility, where the Apollo triple-redundant computer was developed. After working at LTV/Dallas-Ft. Worth and General Electric, where he was responsible for re-entry systems, Weeks became Deputy Associate Administrator for the Space Shuttle Program prior to the first launch of Columbia in 1981. After the Challenger disaster, he continued to contribute in key positions in the National Aerospace Plane (X-30) and Orbital Sciences X-34 programs in a career that spanned 56 years.
"These three individuals have together given more than 100 years of service to their country through the space program," said Richard Wlezien, Ph.D., chair of aerospace engineering. "Born and raised in Iowa, they played critical roles in getting humans into space, landing a man on the moon, and making the Space Shuttle a success.  Their contribution to their profession and the nation as a whole is immeasurable."
Iowa State's aerospace engineering program has nearly 700 students on the Ames campus, as well as 3,500 alumni living around the world. Visit www.aere.iastate.edu for more information on the department's academic programs and faculty.