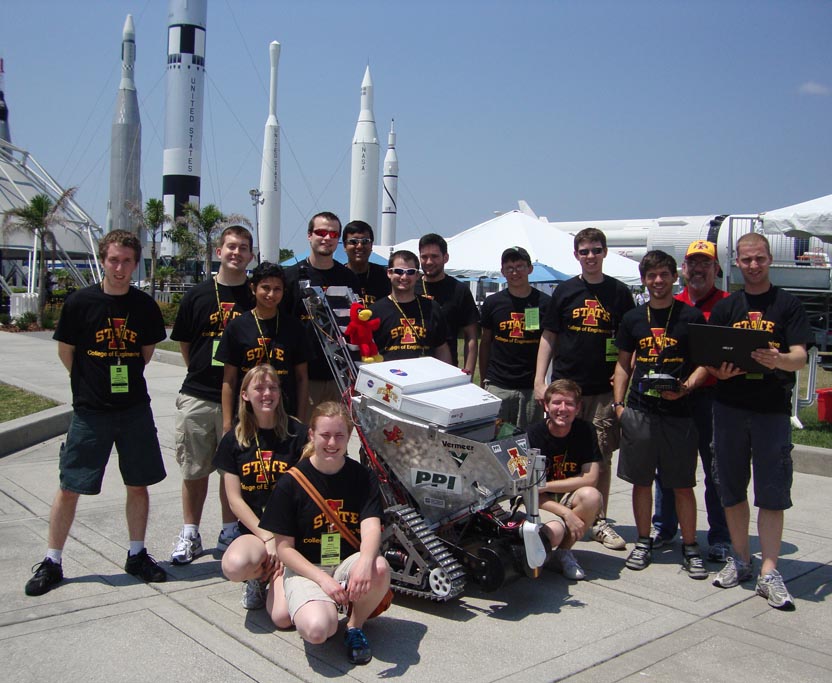 Iowa State's Lunabotics Mining team is at the Kennedy Space Center in Florida for the 2nd Annual NASA Lunabotics Mining Competition. This morning, May 26, Team LunaCY gave its systems presentation at the NASA Kennedy Space Center Visitors Center. At 1 p.m. EDT today, they will begin competing in challenges that continue through May 28.
Competition updates are being posted on their Sharepoint site and the Iowa State Lunabotics Facebook page, where the team is also posting pictures of their experience.
The competition will be broadcast live on both NASA EDGE and USTREAM.
Judging will occur throughout the competition and conclude with an awards ceremony May 28.