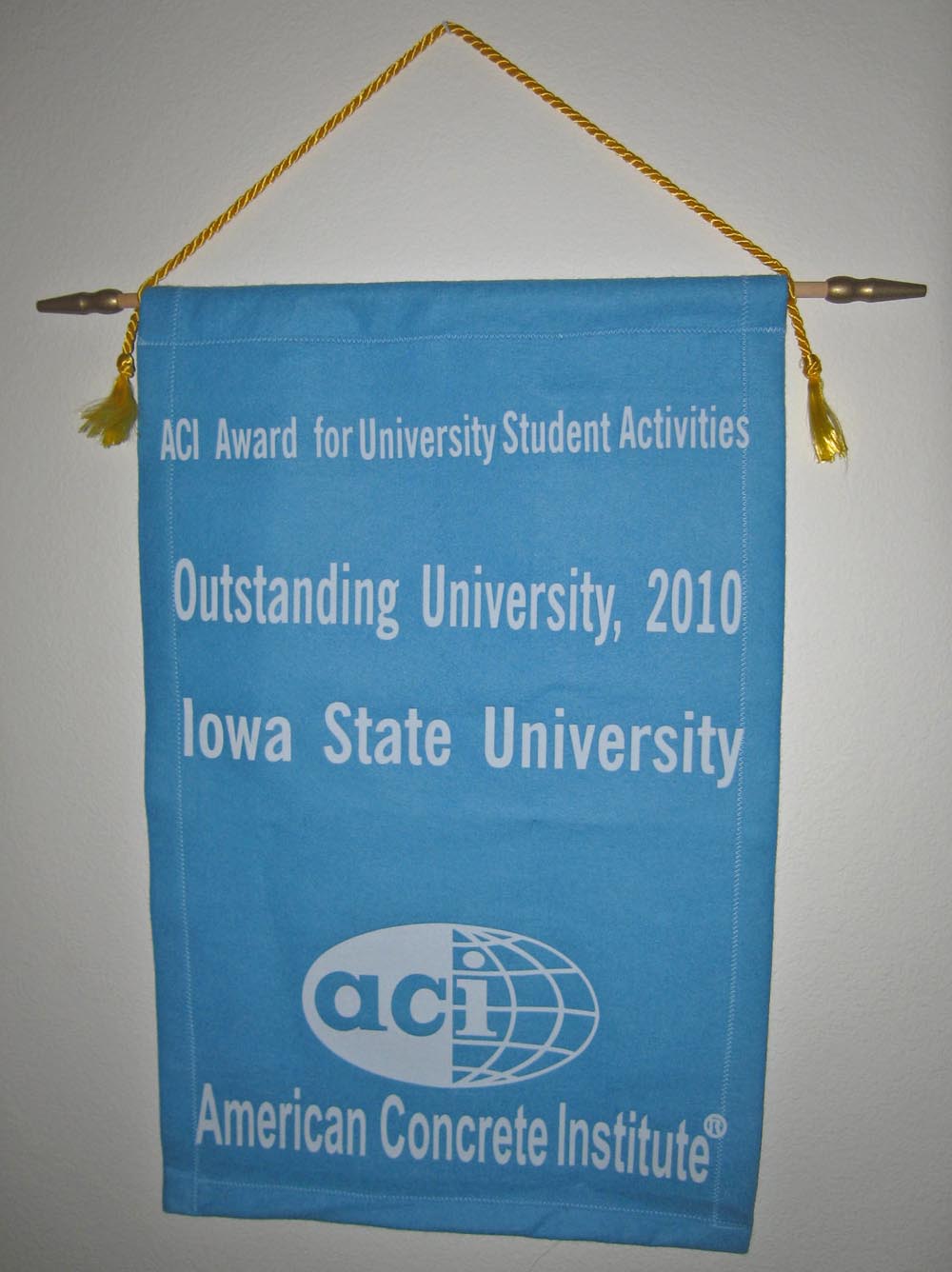 The American Concrete Institute (ACI) recently named Iowa State University a 2010 Outstanding University. The award is a credit to the Department of Civil, Construction and Environmental Engineering and Iowa State's ACI student chapter.
Student members, assisted by Associate Professor and Iowa State ACI student chapter advisor Kejin Wang, applied for the award, which is based on a variety of factors and activities including attendance at ACI meetings and competitions. Universities worldwide are eligible for the annual award, but only fifteen were named outstanding in 2010. Iowa State was recognized at the ACI Convention April 3-7, received a banner, and will be featured in Concrete International magazine.
Proud of the group's accomplishment Wang said, "I hope this award will encourage more students to be interested in civil engineering and concrete materials."
Iowa State ACI student chapter was new to campus last year. This is the group's first award.