K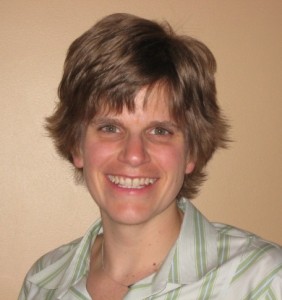 ari Roehr (BSChE'97) will receive the 2011 Professional Progress in Engineering Award (PPEA) from the College of Engineering. The award was created to recognize outstanding professional progress, personal development, and distinguished community service by engineering alumni under the age of 46. She will receive the award at the Marston Club Dinner on April 14.
Roehr is a section manager in research and development at Kraft Foods in Glenview, Illinois. She leads the product and package development team for the cheese and dairy sector for both the Canadian and the North American Foodservice business units, helping drive growth and margin enhancement to both businesses through technology development. Prior to her current role, Roehr led the critical enabling technologies group within packaging strategic research. She spent several years leading growth and new product development projects for the former Kraft Pizza Company including the commercialization of the DiGiorno Microwave product line. Roehr began her career at Kraft as a process design engineer supporting the enhancers business and working on salad dressing, BBQ sauce, and mayonnaise capital projects. Before joining Kraft, she was a quality engineer at General Mills and worked at plants in Carson, California; Methuen, Massachusetts; and West Chicago, Illinois.
Roehr is a 1997 graduate of Iowa State University with bachelor of science degrees in both chemical engineering and food science. She remains an active member of the Iowa State Alumni Association, and in recognition for her volunteer efforts with the Chicago-area Alumni Club, she was awarded the James A. Hopson Young Alumni Volunteer award in 2003. In addition, Roehr is active within her church and likes to volunteer and support local organizations. She is also a passionate triathlete and enjoys swimming, biking, running, competing, and volunteering at events.