By Jennifer Meyer
Staff Writer
Published: Friday, December 17, 2010 12:09 PM CST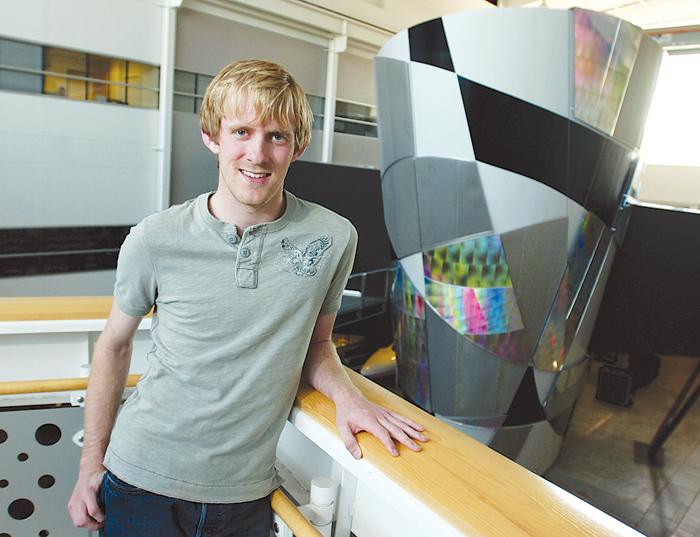 Matt England is accustomed to long nights of computer programming in Howe Hall.
So the junior in aerospace engineering at Iowa State University does not get weary at the mention of meetings lasting until late at night in Ames City Hall.
"Those will actually be early nights," England said. "There's many times I see the early a.m. (at Howe Hall)."
England will serve on the Ames City Council as ISU's non-voting student representative. He was appointed by the Government of the Student Body and succeeds Paul Keppy.
England, 21, said his family influenced his interests in aerospace and city government.
"I've always been fascinated by flying, ever since I was a little kid," he said.
England's family toured the Boeing plant in Seattle when he was in eighth grade, and "I just kind of got hooked," he said.
England's parents, Pam and Jim England, are ISU alumni. England was an avid Cyclones' fan growing up in Maquoketa, where his father served on the city's planning and zoning commission.
"I thought that was really cool that he got involved in the city," England said.
England has lived in Ames since the fall of his freshman year.
"I like Ames," he said. "It's a good town, and I wanted to get more involved with it, and I thought this would be a really good position."
England learned more about the position from Craig Buske, who served as the student representative in 2006.
"He said one of the things he really liked is you got a voice as a student," England said. "That was something that I liked and wanted to do as well. I wanted to share that voice of the students with the council."
One of the messages he hopes to impress upon the council is the need to redevelop Campustown. England asked questions Tuesday about how the developer selected for the council and university's joint Campustown revitalization project will gather input from students.
England also wants to act as an interpreter so students have a better understanding of how they are affected by city decisions.
"One of my goals that I wanted to do is be maybe more transparent with the student body and maybe explain some of the things that the City Council does in more of a layman's terms for the students," he said.
After his finals next week, England said he looked forward to touring city facilities and meeting staff.
"That's one of the things I'm really looking forward to as well, is learning the inside workings of the Ames government (and) how things function," he said.
Jennifer Meyer can be reached at (515) 663-6918