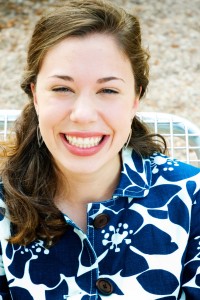 Meredith Gibson, junior in chemical engineering, will be a guest speaker at the Fortune Most Powerful Women Summit in Washington, D.C.
Gibson said she is eager to speak at the summit and wants to use the opportunity to spread knowledge and excitement to future generations. "I love impacting the youth," she said. "It's a very important cause for me. I want to convince youth and kids to get excited about math and science."
Gibson was chosen to speak because of her involvement in engineering at Iowa State and her participation in the National Math and Science Young Leaders Program (NMSYLP) last July. Gibson is one of only two college women from the NMSYLP invited to the summit and the only college student guest speaker.
The Most Powerful Women Summit is a celebration of the honorees that were named as Fortune's 50 Most Powerful Women. The summit draws together female leaders from throughout the world in business, government, academia, philanthropy, and the arts.
At the summit, Gibson will be sharing her experiences working with the NMSYLP, a national mentorship program that partners female college students that are majoring in STEM (science, technology, engineering, and math) fields with female executives working within a STEM-based business.
Gibson's mentor was Brenda Thornton, human resources manager at Archer Daniels Midland (ADM) and Iowa State alum (BSChE'96). Gibson visited ADM's corn plant in Cedar Rapids, Iowa, and participated in the NMSLYP conference in New York City last July.
This year's summit will be held October 4-6. This is 12th year for the summit and the first time it will be held in Washington, D.C. Participation in the summit is by invitation only.