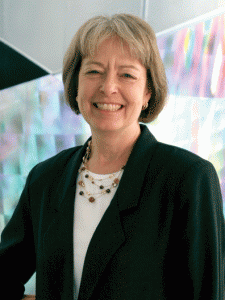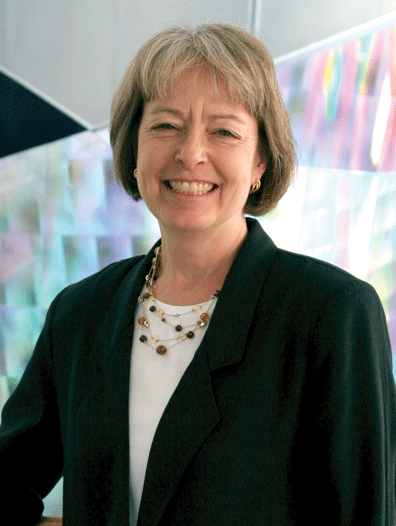 Iowa State University's College of Engineering has received a gift commitment from Elizabeth (Betty) Anderlik of St. Paul, Minn., to establish the Joseph and Elizabeth Anderlik Professorship in Engineering through a current commitment and deferred gift totaling $2.7 million.
The inaugural holder of the position will be Judy Vance, professor of mechanical engineering and a three-time Iowa State graduate in the discipline ('80, '87 MS, and '92 PhD).
"I'm honored to have been selected to receive this professorship," Vance said. "It will allow me to continue exploring ways to utilize virtual reality techniques within engineering design that will advance both the education students receive and the research conducted at Iowa State."
Anderlik and her husband Joseph have previously provided substantial funding to the College of Engineering including undergraduate scholarships, an endowed equipment fund, teaching awards, and the establishment of the Joseph and Elizabeth Anderlik Teaching Laboratory in the Town Engineering Building.
Joseph Anderlik was a 1954 civil engineering graduate of Iowa State and served as the vice president of engineering for Bonestroo Rosene Anderlik and Associates in the Twin Cities. The company is a full-service engineering, planning and environmental science firm serving the municipal, agency, private, energy, and industrial markets. Joseph Anderlik died in 2005.
"We have supported a variety of projects over the years and I have continued that support," Betty Anderlik said. "Giving back to Iowa State was very important to Joe particularly the scholarship program because education is so important.
"I believe one of the reasons to have money is to improve others' lives. I believe education does that, and that's why we've supported education and Iowa State University."
The creation of the Anderlik Professorship in Engineering will continue that support of education.
"The Anderlik Professorship is a wonderful opportunity to recognize an outstanding faculty member in Dr. Judy Vance," said Jonathan Wickert, dean of the College of Engineering. "Named faculty positions such as the Anderlik Professorship enable the college to support the teaching and research of world-class faculty. We deeply appreciate Betty's generosity and long-standing commitment to excellence in engineering at Iowa State."
Vance is a faculty associate of the Virtual Reality Applications Center at Iowa State. She is a fellow of the American Society of Mechanical Engineers (ASME) and a past associate editor of the ASME Journal of Mechanical Design. In 2007-08, she was the program director for Engineering Design and Innovation at the National Science Foundation.
Her research interests include virtual reality applications in mechanical engineering including virtual assembly, virtual manufacturing, and mechanism synthesis.
The gift is part of Campaign Iowa State: With Pride and Purpose, the university's $800 million fundraising effort.
Contacts:
Eric Dieterle, College of Engineering Communications, 515 294-4881
Dave Gieseke, ISU Foundation Communications, 515 294-7263