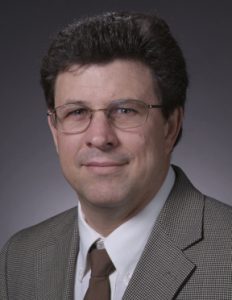 James McCalley, London Professor of Power Systems Engineering, has received the title of Anson Marston Distinguished Professor.
McCalley currently has a large research team focused on designing high capacity interregional DC transmission between the US Eastern Interconnection (EI) and the US Western Interconnection (WI), to facilitate the use of wind energy (having its best resources in the EI) and solar energy (having its best resources in the WI). This team is working under Department of Energy funding with researchers from four national laboratories and three major organizations from the electric industry.
McCalley said he was grateful to all his colleagues within ECpE and the College of Engineering who supported his nomination.
"I am extremely pleased to be named an Anson Marston Distinguished Professor," McCalley said. "I recall with great pleasure the many students in the classroom who have taught me how to teach, and those who have worked with me to contribute quality research to the electrical engineering discipline."